Feud Erupts After ABC's Matthew Dowd Lumps Megyn Kelly in With Matt Lauer: Why Can't They Just 'Fade Away'?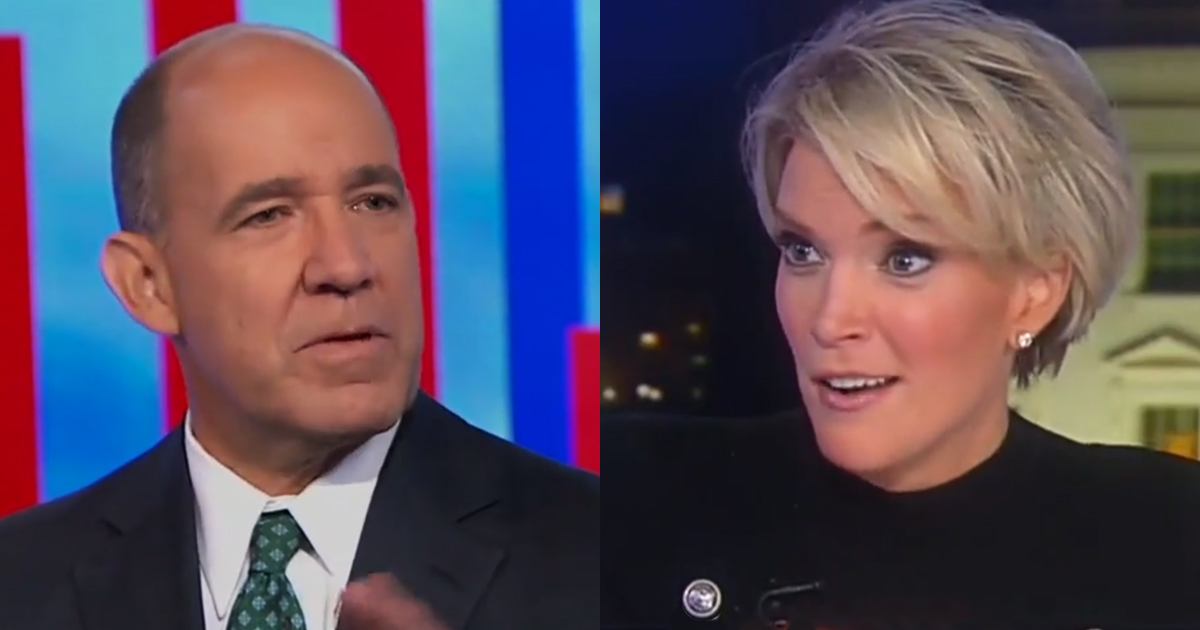 ABC News Chief Political Analyst Matthew Dowd attacked journalist and former NBC and Fox News host Megyn Kelly, lumping her in with disgraced former NBC anchor and accused rapist Matt Lauer and saying both should just just "fade away and enjoy their large pot of money."
He made the comment by way of a now-deleted tweet, to which Kelly responded. In the back-and-forth the ABC analyst initially doubled down, but eventually as the conversation wore on, and negative responses from all over piled up, Dowd deleted the tweet and expressed a degree of regret.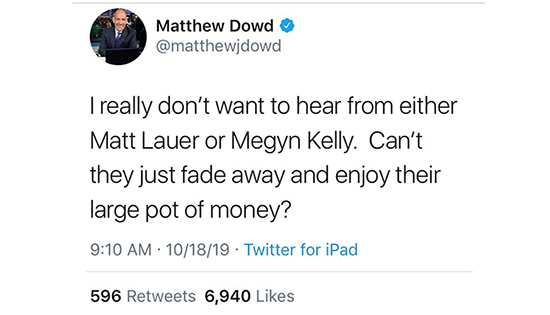 The initial tweet was sent Friday morning, but the controversy erupted after he and Kelly went back forth when Kelly responded forcefully on Saturday morning.
Eventually, Dowd relented.
While it is presented as conciliatory, Dowd did not retract his accusations or his equating Kelly with Lauer, but only expressed his regret over the tone and manner in which those accusations were presented. Nevertheless, Kelly cleared the air with him.
For which he thanked her.
The original, now-deleted Tweet included his comment as well as a share relating to Kelly discussing NBC and Matt Lauer with Tucker Carlson and her call for NBC to release Lauer's accusers from non-disclosure agreements.
The beef between the two generated a great deal of reaction on Twitter, including among other verified accounts (notably Fox's Janice Dean), some of which continued well after the two had resolved the disagreement.
You would lose. The end.

— Janice Dean (@JaniceDean) October 19, 2019
Last year, another ABC News reporter went after a female Fox News personality on Twitter, likewise causing a widespread negative reaction.
—
Have a tip we should know? tips@mediaite.com