Maggie Haberman Sounds Alarm For GOP — Trump Could Be Nominee Before Republicans 'Know If He's a Felon'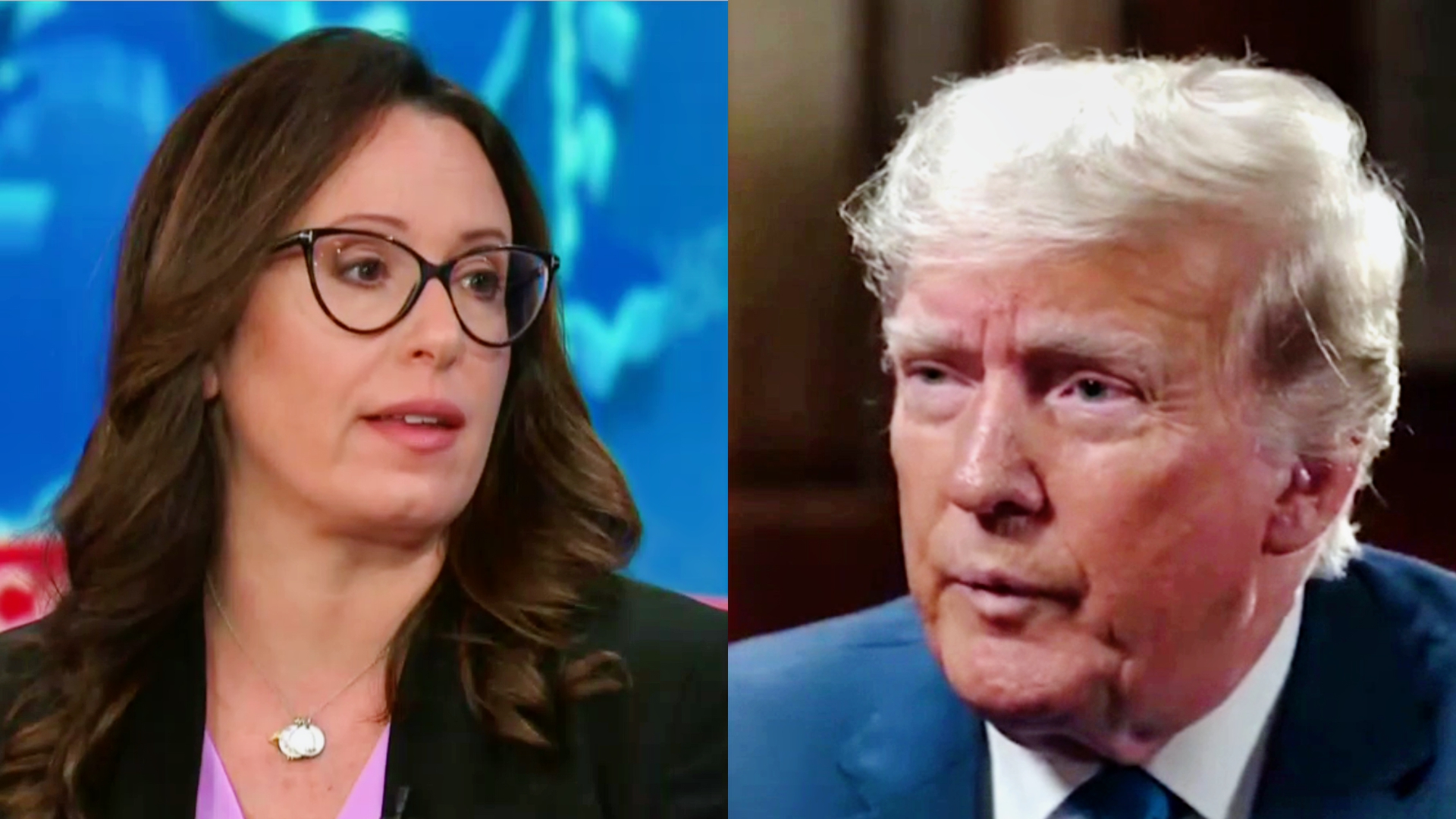 New York Times correspondent and CNN analyst Maggie Haberman and her reporting team warned Republicans that former President Donald Trump could have the nomination sewn up before the GOP "knows if he's a felon."
Trump is not happy that Federal District Judge Tanya Chutkan ruled on a trial date for Trump's attempt to overturn the 2020 presidential election on charges of conspiracy to defraud the United States, conspiracy to obstruct an official proceeding, obstruction of an attempt to obstruct an official proceeding, and conspiracy against rights.
In a new deep dive by Haberman, Reid Epstein, Charlie Savage, and Jonathan Swan entitled "Trump Could Clinch the Nomination Before the G.O.P. Knows if He's a Felon," the scribes point out that Trump's trial calendar won't allow the party much in the way of options if Trump is found guilty of multiple felonies:
By the time Donald J. Trump is sitting at his federal trial on charges of criminally conspiring to overturn the 2020 election, he may have already secured enough delegates to effectively clinch the Republican Party's 2024 presidential nomination.

The former president's trial is scheduled to start March 4, by which point five states are expected to have held nominating contests. The next day, March 5, is Super Tuesday, when 15 states, including delegate-rich California and Texas, plan to hold votes that will determine if any Trump challenger has enough political oxygen to remain a viable alternative.

Primaries in Florida, Ohio and Illinois come two weeks later. Florida and Ohio will be the first winner-take-all contests, in which the top vote-getter statewide seizes all of the delegates rather than splitting them proportionally. Winner-take-all primaries have historically turbocharged the front-runner's path to the presidential nomination. Mr. Trump's federal trial, if it proceeds on its current timeline, won't be close to finished by then.
The report goes on to detail Trump's state-level efforts to make it nearly impossible for Republicans to undo primary victories if things go sideways in court.
Special Counsel Jack Smith proposed a January trial date, while Team Trump pushed for a 2026 start — but Judge Chutkan set the trial for March 4, 2024. But Trump also faces trials in Georgia, New York, and Florida on a total of 91 felony counts — all of which are currently on the schedule prior to the general election.
Have a tip we should know? tips@mediaite.com