Tucker Carlson's Fox News Exit Comes After a Ratings Hot Streak That Put Him Back at #1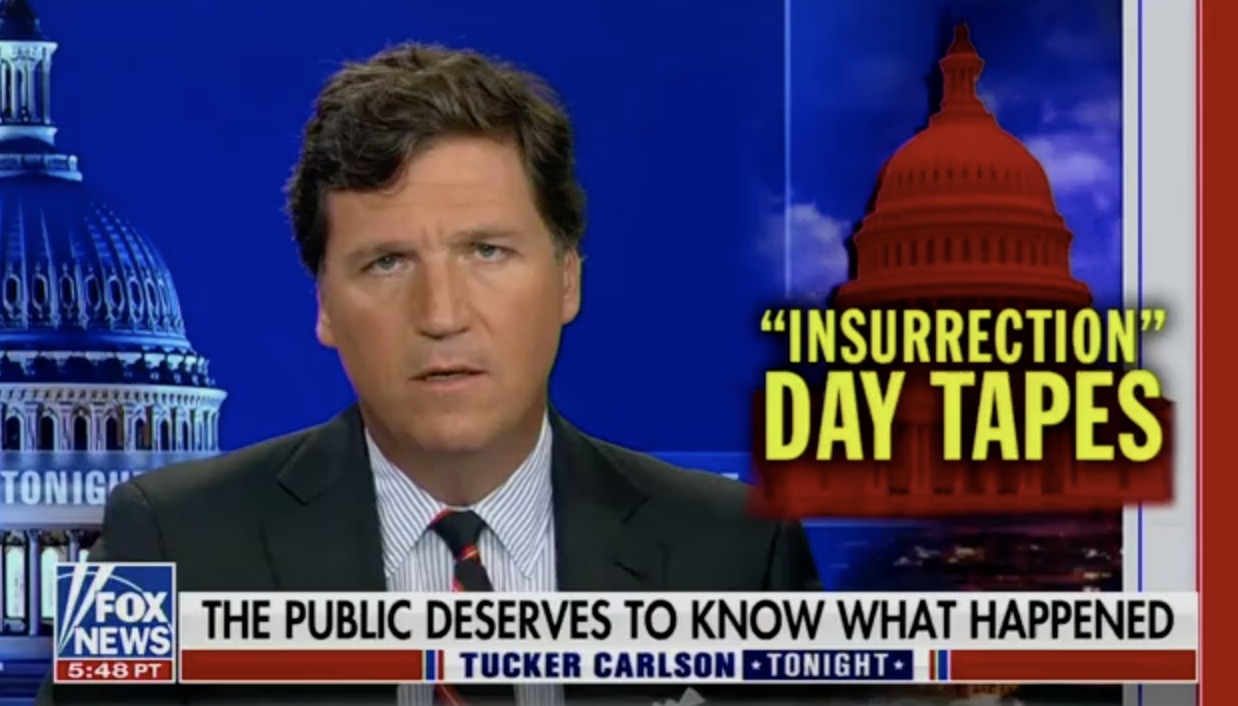 Fox News and its top-rated opinion host, Tucker Carlson, parted ways on Monday with the network sending out a shocking and surprising statement making the announcement it would lose its biggest star – whose ratings have been on the upswing in recent weeks. The media world was caught off guard by the announcement as following Fox's $787.5 million settlement in the Dominion Voting Systems defamation lawsuit, Carlson's name was not one of those widely mentioned as a head likely to roll.
Last week, Fox parted with flamethrowing weekend host Dan Bongino and speculation went into overdrive that other hosts like Maria Bartiromo or Judge Jeanine Pirro could be next on the chopping block – as both names regularly were mentioned in the Dominion lawsuit and the still ongoing Smartmatic lawsuit.
Information related to Carlson that came out during discovery in the Dominion lawsuit largely focused around him privately dunking on the claims of 2020 voter fraud and then-President Donald Trump, less so around bombastic interviews with guests pushing the widely debunked voter fraud claims. Carlson's apparently lesser role in the lawsuit wasn't the only reason he was seen as safe at the network, he is also their biggest ratings draw and has been on a hot streak as of late.
While The Five still ended the first quarter as the most-watched program in cable news at the end of March, Carlson was hot on their heels and had overtaken the long-dominate daytime show in March. Carlson did win the quarter, however, in the key 25-54 age demographic.
The Five ended the first quarter with 3.256 million total viewers, while Carlson finished second with 3.246 million total viewers. Carlson won the demo with 443,000 viewers, while The Five was just behind with 357,000.
In March, however, Carlson won with 3.25 million total viewers, topping The Five's 3.058 million — putting him back at on top. Carlson's win in March ended an 11-month streak at number one for The Five.
Carlson started the month off strong in the ratings, despite kicking up controversy and being widely accused of historic revisionism regarding the Jan. 6th attack on the U.S. Capitol. Carlson was granted exclusive access by House Speaker Kevin McCarthy (R-CA) to the thousands of hours of tape from the Jan. 6th riot, from which Carlson aired moments of calm and declared the rioters "look like tourists."
The Jan. 6th tapes boosted Carlson past the Five on March 6th, bringing in 3.7 million total viewers and a whopping 565,000 demo viewers, which was more than CNN's total day average.
Carlson also saw a major ratings boost in early April as his show carried Trump's post-indictment speech. On April 4th, Carlson scored a massive 6.5 million total viewers and almost 1.1 million demo viewers. Carlson followed that up one week later with a sitdown interview with Trump, which again far outpaced all other cable news shows.
Have a tip we should know? tips@mediaite.com
Alex Griffing - Senior Editor