Twitter Has Field Day With NYT's David Brooks' Curious Connection Between BLM Marches and Re-Opening Schools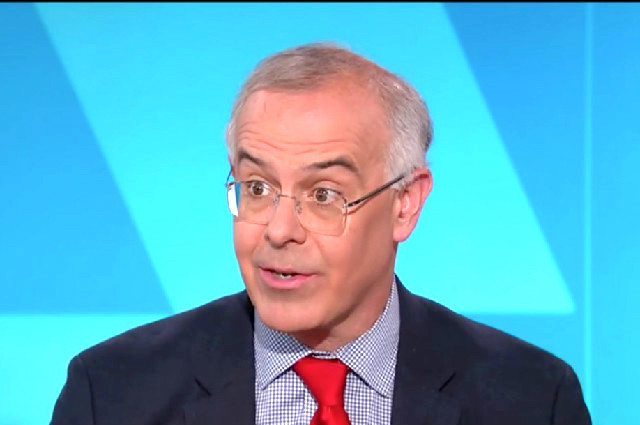 New York Times columnist David Brooks made a curious connection between Black Lives Matter marches in support of racial justice last summer and the difficult decision process in reopening schools amid an ongoing coronavirus pandemic.
His comments were made in a Thursday night tweet addressed to "Readers," and asked "Do Black Lives matter to you only when they serve your political purpose? Shouldn't we be marching to get Black and brown children back safely into schools right now?" The tweet linked to a column that supported his rhetorical question":
The reason why many see this question as curious is that it appears to parade Brooks' own confusion about two very different topics. The BLM marches were part of a national reckoning that came about after a number of unarmed Black people were killed by police officers, and marchers were protesting the failure of police forces, or anyone else, to hold their members to account, which has led to an unabated trend of more innocent people of color dying by unnecessary force.
Remote learning and the eagerness to open schools is a complicated issue amid the Covid-19 pandemic. School districts around the nation are aiming to handle their own situations in the most appropriate way for the characteristics that define their own community. Given the diversity of living situations across the country, there is no one size fits all solution that neatly addresses serious public health concerns, as the potentially deadly Covid contagion continues to spread.
The connection of "Black and brown children" as loose ligature between two very disparate storylines appears to show Brook's own simplistic understanding of really complex issues to which there is no simple answer. Many on Twitter just immediately found his hot take remarkably mockable, and immediately pointed and laughed at it on Twitter as well. To wit:
This is an opinion piece. The views expressed in this article are those of just the author.