48 Hours' Erin Moriarty Joins Viewers, Victims' Families In Facebook Conversation In Effort To Find Killer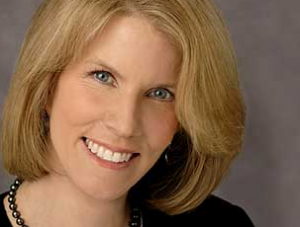 CBS News correspondent Erin Moriarty's halfway through a long day. Up early for an appearance on CBS' Early Show, she may not wrap her day until well after tonight's 48 Hours Mystery, which airs at 10 p.m. ET. Sure, the show's on tape, but Moriarty isn't, and she'll be watching–and chatting–right along with viewers. "48 Hours is pretty idea for social networking," Moriarty told Mediaite. "I like the connection with viewers."
And tonight, via Facebook, she'll lead a live discussion of the show along with family members of victims of the Long Island serial killer who's the subject of tonight's report. The goal is two-fold: not only to create a deeper connection between the show and its viewers, but also, perhaps, to harness the audience in the hopes of finding a clue that will lead to the killer who investigators fear will strike again. "A serial killer, by nature, they continue killing. And that's the concern. That's why there's pressure on the police department to solve this case," said Suffolk County (New York) Police commissioner Richard Dormer.
Moriarty, who's led live Facebook chats with viewers before, loves the way social media connects her directly with the folks who watch her work–viewers who get deeply involved in the stories. "People will say 'did you think about this, what about this evidence, did anyone take fingerprints, did anyone take DNA?'"
Tonight, there will be plenty to talk about. The family of Shannan Gilbert, who vanished near Gilgo Beach, New York, will be joining the Facebook chat. The search for Shannan led to the discovery of four women, each wrapped in burlap and buried near the same Long Island beach. Moriarty will reveal new information in the case on 48 Hours, and discuss details on Facebook. 48 Hours executive producer Susan Zirinsky, meanwhile, will lead an hourlong conversation on Twitter.
"Not only is it good for us, but people have an investment in the story," said Moriarty. "I find that people feel more connected to the show when they can voice what they think of it–any way they want–and they're talking to you directly."
Have a tip we should know? tips@mediaite.com