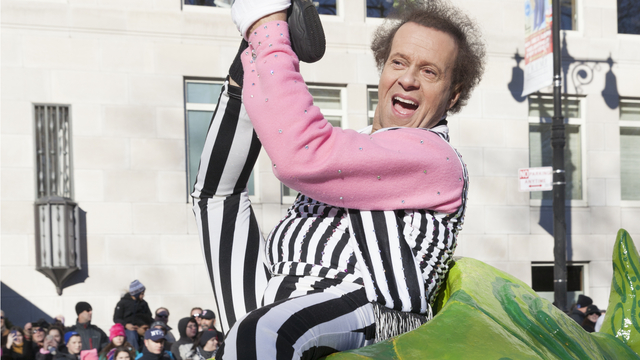 Speculation about where and how Richard Simmons is has been at a fever-pitch lately, and with yesterday's news that he was in the hospital with indigestion, it increased even more.
Today, the fitness guru posted to Facebook, with what is quite possibly a recent photo, to let his fans know that he is not, in fact "missing," just "a little under the weather."
Simmons wrote:
Hello to everyone who has shown concern for me and sent their good wishes. You will never know how much it means to me.
Aren't you sick of hearing and reading about me?! LOL Well by now you know that I'm not "missing", just a little under the weather. I'm sure I will be feeling good and back home in a couple of days.
This has reminded me that when you need help you can't be afraid to reach out and ask for it. We all think we should always be able to solve our problems all by ourselves and sometimes it's just bigger than we are.
I reached out and I hope you will too. I'm sure there are people in your life who love and care for you and would do anything to help you with the challenges you face.
Just knowing you care has already made me feel better. Hope to see you again soon!
Love,
Richard
That last line, "Hope to see you again soon!" is probably going to spark tons more speculation about whether he'll return to public life soon. We'll keep you posted.
[image via lev radin / Shutterstock.com]
Have a tip we should know? tips@mediaite.com