ABC News Changes Headline About Kevin Spacey After Spinning His 'Emotional' Coming Out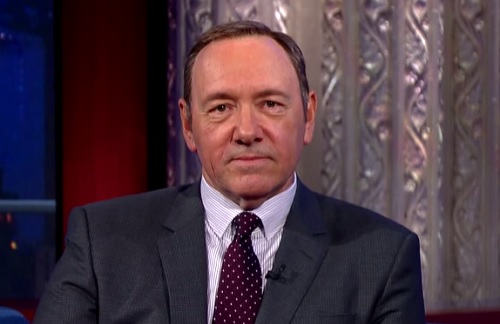 ABC News is being criticized for a headline that focused on Kevin Spacey's sexuality rather than the allegation of child molestation.
On Sunday night, Spacey was accused by actor Anthony Rapp of making sexual advances towards him when he was 14 years old. In response, Spacey issued this statement on Twitter:
— Kevin Spacey (@KevinSpacey) October 30, 2017
In his statement, Spacey said he did not remember the encounter, but offered Rapp an apology and later on confirmed that he was gay.
ABC News then published this article with the following headline: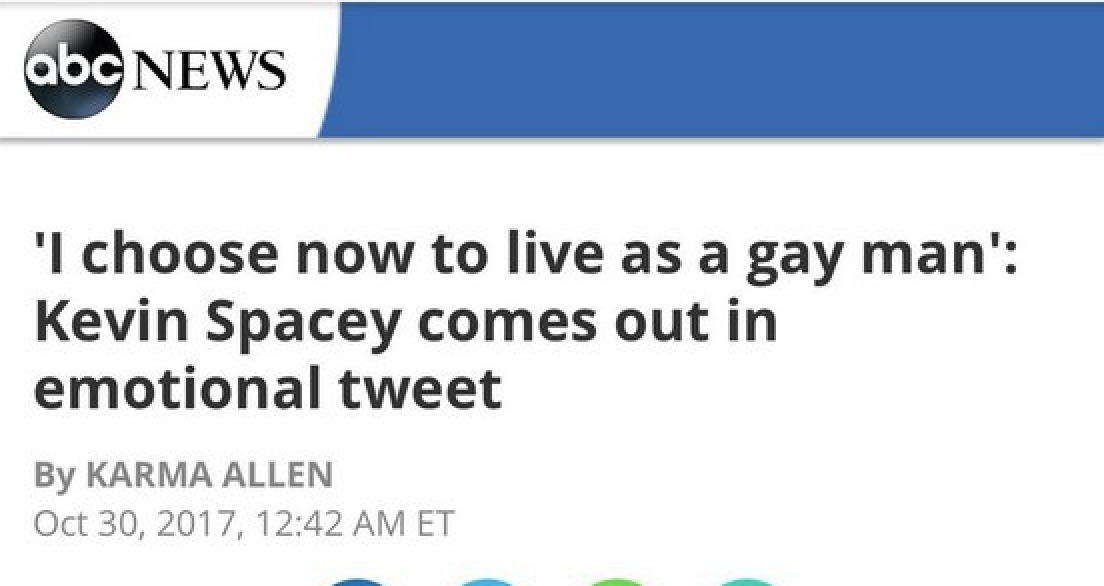 Twitter quickly noticed something was off.
Wait. This is how @abcnews frames the Kevin Spacey issue? What??? Cc @yashar pic.twitter.com/6jsRquNHEg

— Brandon Darby (@brandondarby) October 30, 2017
.@ABC has now changed the headline about Kevin Spacey. This was the original. You people despicable!! pic.twitter.com/QE0ezQb6Zx

— Mark Dice (@MarkDice) October 30, 2017
Kevin Spacey apologizes for drunkenly trying to seduce a 14-year-old boy

ABC News: 'But what an emotional coming out story!' pic.twitter.com/YDqiVMnlLl

— Chet Cannon (@Chet_Cannon) October 30, 2017
This is irresponsible of @abcnews to frame the story this way. He was accused of sexually assaulting a 14 year old boy! https://t.co/NQN5TVm5fm

— Josh Jordan (@NumbersMuncher) October 30, 2017
The headline was changed after swift backlash.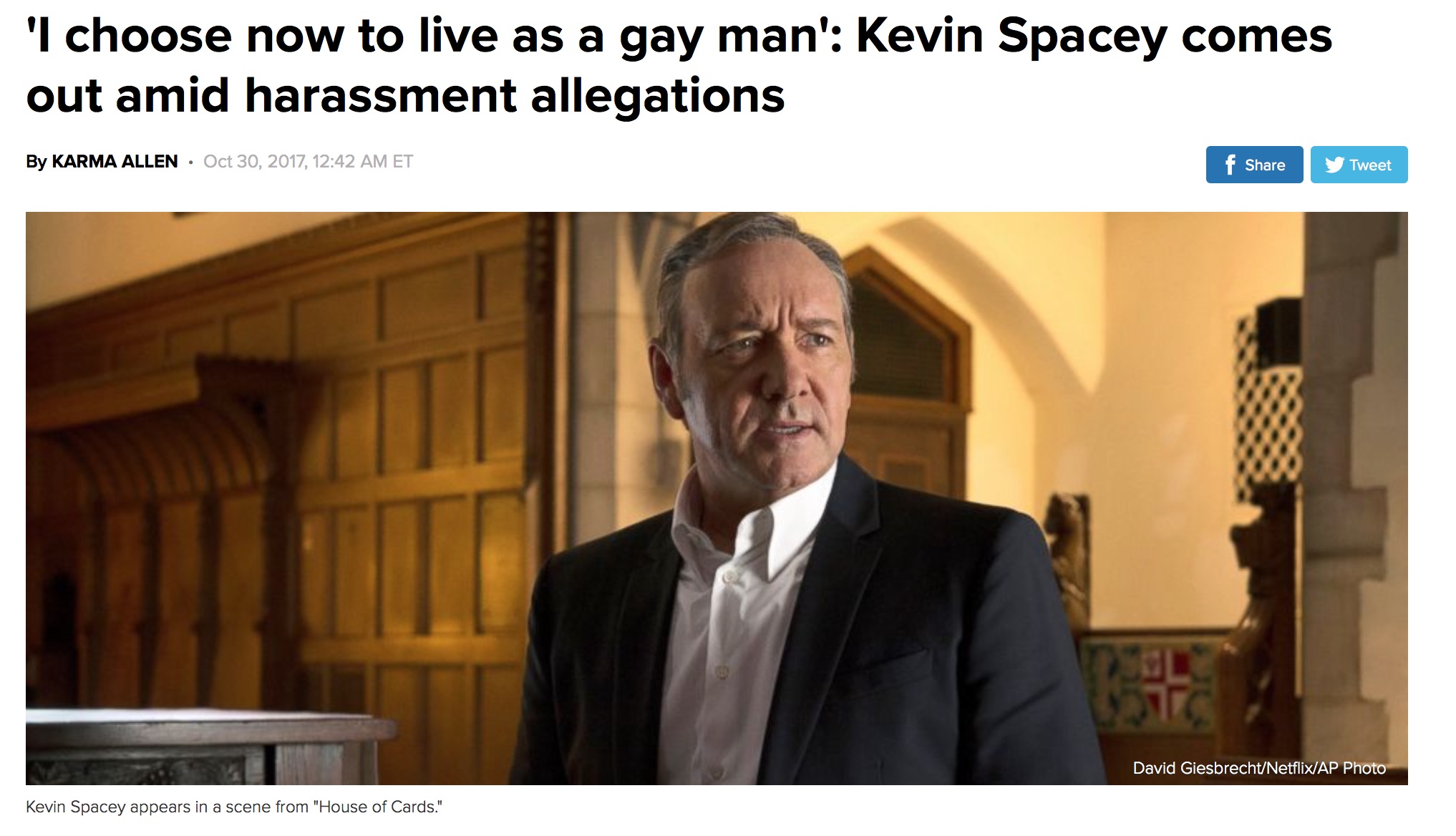 [image via screengrab]
Have a tip we should know? [email protected]