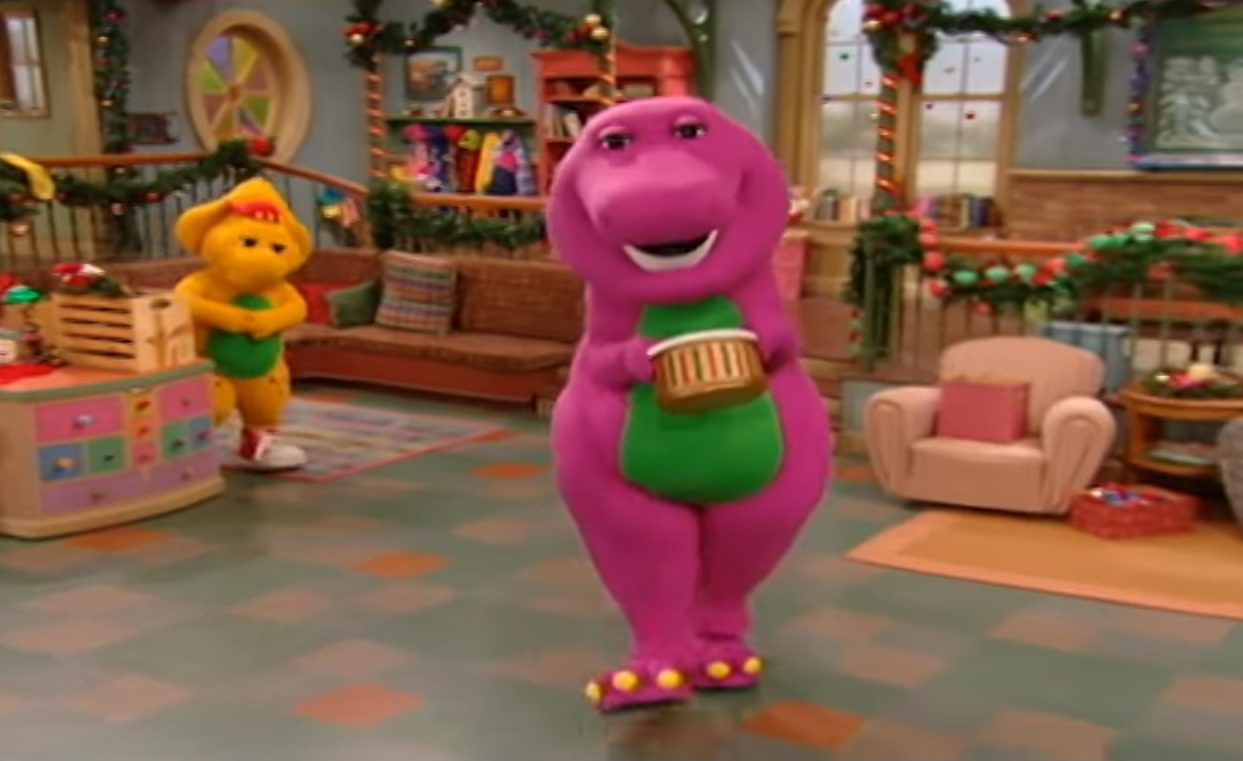 The actor who played Barney the Dinosaur on the classic children's TV show Barney & Friends currently works as a tantric massage guru — where his job involves engaging in everything from intimate touching to full sexual intercourse with female clients.
David Joyner, who wore the purple dinosaur suit for 10 years, explained to VICE that his passion for "tantra" has been a lifelong interest. He even used that "energy" while acting as Barney.
"The energy I brought up [while] in the costume is based on the foundation of tantra, which is love," he told reporter Rebekah Sager. "Everything stems, grows, and evolves from love. Even when you have emotionally blocked energy, the best way to remove it is to remove it with love, and then replace it with God's divine love. Love heals and allows you to continue to grow."
Joyner acted as Barney from 1991-2001 and went into the spiritual and sexual business of tantra messages shortly after he left the children entertainment industry. The 54-year-old currently works with roughly 30 clients — all of whom are women — and goes to their homes in the Los Angeles, California area for their "spiritual" therapy sessions.
In Joyner's interview with VICE, he explained how much he values a woman's "sexual energy":
"When you go down on a woman, it should be just like you're saying grace, like blessing the food you're about to receive. No food in the world can compare to goddess nectar because spirit is involved. Before you taste the goddess nectar, give thanks. Say grace. I would love women to understand how powerful that energy is."
However, some say the ex-actor's practice could be in violation of the law, as his business could very easily be considered prostitution. While Joyner claims to have figured out a loophole, reporter Sager spoke to California defense attorney Jonathan Kelman who said his role of a massage therapist is actually that of a sex worker.
"You can't legally have sex with someone in exchange for money. If I have a client who gets arrested for exchanging a Big Mac for sex, that's, by definition, prostitution," said Kelman.
Additionally, despite laws mandating condom use for adult films shot in California, Joyner typically does not use protection with his clients as he claims it "block the energy" during the therapy session.
[image via screengrab]
Follow the author on Twitter (@calebecarma).
Have a tip we should know? tips@mediaite.com