After Firing, Garrison Keillor Claims Women Would Let Hands 'Drift Down Below' His Beltline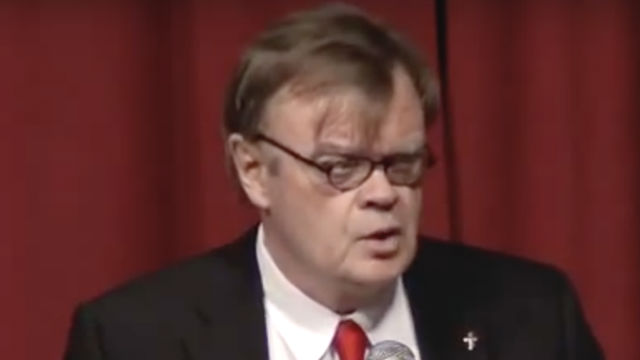 Garrison Keillor is speaking out about his firing with some curious comments about not just an allegation against him, but his behavior in general.
Keillor spoke to the Star Tribune and said, "I put my hand on a woman's bare back."
This is what he claims happened:
I meant to pat her back after she told me about her unhappiness and her shirt was open and my hand went up it about six inches. She recoiled. I apologized. I sent her an email of apology later and she replied that she had forgiven me and not to think about it. We were friends. We continued to be friendly right up until her lawyer called.
The longtime Prairie Home Companion host joked about it being a "great distinction" that he's getting fired, saying, "All of my heroes got fired. I only wish it could've been for something more heroic."
He claims that he was the "least physically affectionate person in the building" and even goes to to actually say this:
If I had a dollar for every woman who asked to take a selfie with me and who slipped an arm around me and let it drift down below the beltline, I'd have at least a hundred dollars. So this is poetic irony of a high order. But I'm just fine. I had a good long run and am grateful for it and for everything else.
Minnesota Public Radio said today they're cutting all ties to Keillor and will "end distribution and broadcast of The Writer's Almanac and rebroadcasts of The Best of A Prairie Home Companion hosted by Garrison Keillor."
[image via screengrab]
— —
Follow Josh Feldman on Twitter: @feldmaniac
Have a tip we should know? tips@mediaite.com
Josh Feldman - Senior Editor