After Giving Clinton Question in Advance, Donna Brazile Promised 'I'll Send a Few More'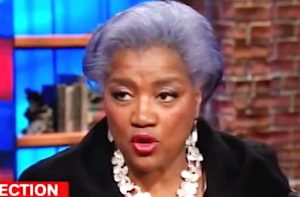 After providing the Hillary Clinton campaign a question in advance of a March CNN town hall, then-CNN commentator and acting DNC head Donna Brazile promised to send more.
As previously reported by Mediaite, Brazile sent the Clinton campaign the text of a question on the death penalty Clinton was set to receive at the town hall. "From time to time I get the questions in advance," she wrote in the email, which went public when the campaign's emails were hacked and released by Wikileaks.
But now, a newly released email Monday shows Brazile followed up that disclosure with a promise to release more. "I rarely hear it. I'll send a few more. Though some questions [Roland Martin] submitted," she told them.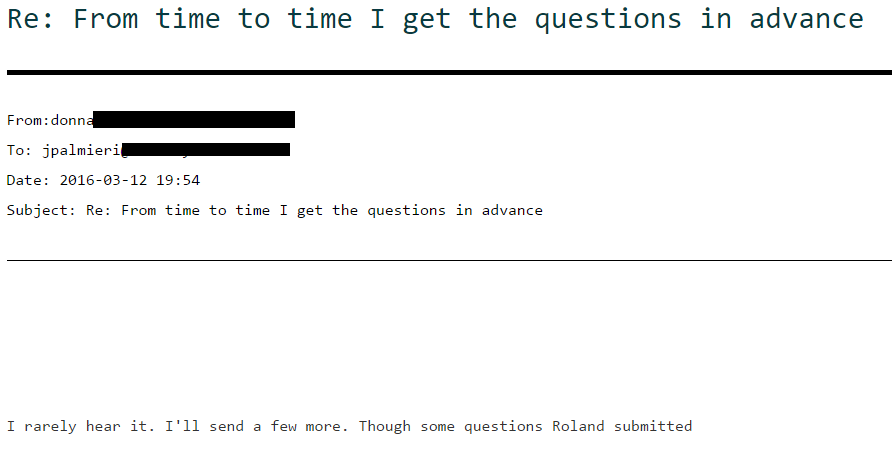 Due to the drip-drip-drip release of emails by Wikileaks, it's as of yet impossible to say whether Brazile followed through on her promise to provide more questions.
Meanwhile, a second email released Monday shows that Brazile had given Clinton a heads-up about a question on the Flint water crisis before a CNN Democratic presidential debate a week earlier.
UPDATE (3:15 AM ET): In a statement to Mediaite, CNN announced that they had severed ties with Brazile. "CNN never gave Brazile access to any questions, prep material, attendee list, background information or meetings in advance of a town hall or debate. We are completely uncomfortable with what we have learned about her interactions with the Clinton campaign while she was a CNN contributor," a spokesman said.
[Image via screengrab]
—
>>Follow Alex Griswold (@HashtagGriswold) on Twitter
Have a tip we should know? tips@mediaite.com