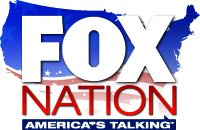 EXCLUSIVE: We've had some fun with Fox News' new community site, FoxNation.com, and probably will in the future, but if you've visited the site recently you'll notice a new tagline on the logo, and in promos on the site: "America's Talking."
In fact, the tagline has been used in ads on Fox News' air as well, and in a regular segment during the afternoon program, The Live Desk. For those familiar with the history of television news, you may recognize what's happening here: FNC Chairman Roger Ailes is adding an element of a former cable channel he ran into his current ratings behemoth, Fox News.
America's Talking was a cable channel created by NBC, and founded by Ailes, that existed from 1994-1996. In a brilliant move to capture the community created by the opinion site Fox Nation, FNC execs have brought what worked about the network over to the Fox.
"There's a long history here with the Chairman of our company launching the cable company at NBC," Suzanne Scott, VP of programming at FNC and one of the execs behind Fox Nation, tells Mediaite. "It fits beautifully with Fox Nation as a community piece…It's a great brand and we took advantage of it for Fox Nation."
Scott tells us the idea of bringing America's Talking into the FNC fold has always been thrown around, but there was never a way it made sense. With the community elements to Fox Nation, it "was a perfect fit."
In much the same way Fox News has benefited greatly from conservatives who feel left behind after the Obama phenomenon, Fox Nation provides these viewers a voice. It would be naive to say Fox Nation is a community for everyone: instead, it prompts those disenchanted with the direction of the country to talk amongst themselves, and to FNC.
And these masses have a lot to say. The comments section is robust, and Scott tells us the community elements will only increase in the coming weeks. Last month the site started registering users, and will be able to connect with its audience more directly. So far Scott says the site is averaging approximately 1,000 new registrations a day.
It's important to note that in just the two short years of its existence, America's Talking was the launching pad for some big TV newsers: Steve Doocy and John Gibson have made big waves over at Ailes' new property, Fox, and Chris Matthews began his NBC career there. NBC gave up the mark of America's Talking and now FOX owns it.
Bringing "America's Talking" to Fox Nation, and at this moment in its history, shows the genius of Ailes. Capitalizing on the discontent of many Americans, who already call FNC their viewing home, he's formed an outreach involving social media, community and a property with name-recognition.
And the Fox Nation continues to grow.
—–
• Follow Steve Krakauer on Twitter
Have a tip we should know? tips@mediaite.com