Andrew Sullivan Laments Obama's Self-Destruction: Did He 'Just Throw The Entire Election Away?'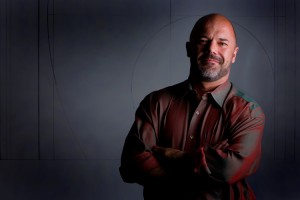 The Daily Beast's Andrew Sullivan penned a somewhat heartbroken piece on Monday night, asking, "Did Obama just throw the entire election away?" Citing the recent Pew poll that swung in favor of Mitt Romney and President Obama's lackluster debate performance, Sullivan tried to "rally morale" — but found it no easy feat.
Calling the poll — which showed Romney leading over Obama among likely voters — "just devastating," Sullivan asked: "Seriously: has that kind of swing ever happened this late in a campaign?"
"And we are told that when Obama left the stage that night, he was feeling good," he added. "That's terrifying."
Sullivan went on to note how Obama, who was ahead, simply threw in the towel:
Look: I'm trying to rally some morale, but I've never seen a candidate this late in the game, so far ahead, just throw in the towel in the way Obama did last week – throw away almost every single advantage he had with voters and manage to enable his opponent to seem as if he cares about the middle class as much as Obama does. How do you erase that imprinted first image from public consciousness: a president incapable of making a single argument or even a halfway decent closing statement? And after Romney's convincing Etch-A-Sketch, convincing because Obama was incapable of exposing it, Romney is now the centrist candidate, even as he is running to head up the most radical party in the modern era.
Noting the Obama campaign's pre-debate joking about the preparation, Sullivan grew harsher:
Too arrogant to take a core campaign responsibility seriously. Too arrogant to give his supporters what they deserve. If he now came out and said he supports Simpson-Bowles in its entirety, it would look desperate, but now that Romney has junked every proposal he ever told his base, and we're in mid-October, it's Obama's only chance on the economy.
But perhaps Obama can regain trust and confidence in the second debate, he pondered. It's a possibility, but barely: "A sitting president does not recover from being obliterated on substance, style and likability in the first debate and get much of a chance to come back."
Growing more pessimistic toward the end of the piece, Sullivan lamented, "I've never seen a candidate self-destruct for no external reason this late in a campaign before."
It's hard to see the silver lining when your candidate "self-immolates on live TV, and his opponent shines with lies and smiles," he remarked. But he's not giving up: "Much, much more than Obama's vanity is at stake."
Read the whole piece over at The Daily Beast.
Have a tip we should know? tips@mediaite.com