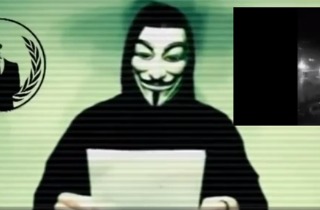 GhostSec, a group affiliated with the hacktivist collective Anonymous, removed an ISIS support website and replaced it with ads for Viagra and Prozac, International Business Times reports.
The website was reportedly hosted on the dark web in an effort by ISIS to secure its internet presence amid growing cyber attacks on the jihadi terrorist group. IBT reported the site mirrored other online resources by the Al-Hayat Media Center, ISIS' sophisticated media arm that creates the majority of its propaganda material.
"Too Much ISIS. Enhance your calm," the text box read. "Too many people are into this ISIS-stuff. Please gaze upon this lovely ad so we can upgrade our infrastructure to give you ISIS content you all so desperately crave." The ad also linked to an online pharmacy where visitors can buy pharmaceutical drugs with bitcoins.
This hack is the latest iteration of the Anonymous vs. ISIS cyber war. In retaliation for the Nov. 13 terrorist attacks in Paris, Anonymous vowed to unleash "massive cyber attacks" against the militant group. Following the declaration, Anonymous launched #OpParis, leaking 5,500 Twitter accounts linked to supporters of the Islamic State, as well as personal information for five suspected jihadists. In response, ISIS called the hactivist collective "idiots."
The diss hasn't paused Anonymous' efforts; despite receiving criticism from jihadi militants and the US intelligence community, the group plans to continue attacking ISIS. Last week, Anonymous called on the public to participate in the #OpParis campaign by rickrolling verified ISIS hashtags on Twitter.
[Image via screengrab]
—
>> Follow Elizabeth Preza on Twitter (@lizacisms)
Have a tip we should know? tips@mediaite.com