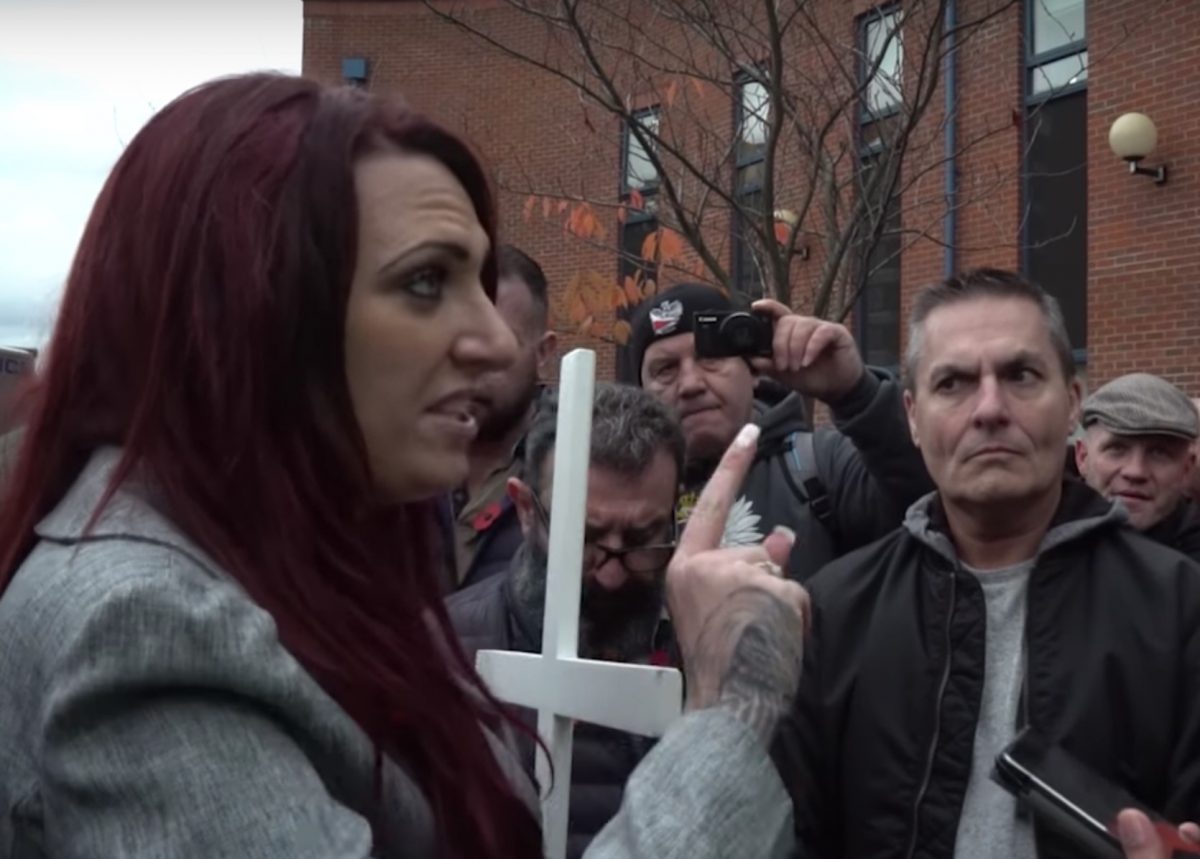 Facebook has opted to ban the UK-based anti-Muslim group Britain First from their platform, citing their policy against "hate speech."
Britain First, which rose to mainstream prominence in the US after President Donald Trump shared numerous misleading or fake videos posted by the political group, is known for its far-right, racist stance against immigrants — particularly Muslims, Arabs, and ethnic groups from the Middle East and Africa.
The party — which is not a legitimate UK political front after the Electoral Commission dropped it last year — is so extreme, in fact, that Britain First leaders Paul Golding and Jayda Fransen (pictured above) were recently charged with religious harassment and jailed, according to Gizmodo. Pages associated with those members were also booted from Facebook's platform.
Facebook spelled out the reasoning behind this decision in the following statement:
"We are an open platform for all ideas and political speech goes to the heart of free expression. But political views can and should be expressed without hate. People can express robust and controversial opinions without needing to denigrate others on the basis of who they are."
Additionally, the social media network claimed Britain First's content qualified as "hate speech designed to stir up hatred against groups in our society."
The final straw that led to Britain First's ban included anti-Islam memes likening Muslims to animals and announcing the group was "Islamophobic Proud."
Facebook further justified the page's removal saying they did not abide by the site's "community standards."
"Political parties, like individuals and all other organizations on Facebook, must abide by these standards and where a Page or person repeatedly breaks our Community Standards we remove them," stated Facebook. "We recently gave the administrators of the Pages a written final warning, and they have continued to post content that violates our Community Standards."
[image via screengrab]
Follow the author on Twitter (@calebecarma).
Have a tip we should know? tips@mediaite.com