Aspiring Weatherman Charged With Arson After Admitting He Set Fires to Get Attention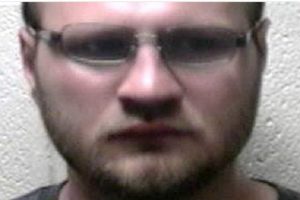 A 21-year-old man who was hoping that his self-made videos posted to Facebook would help him get attention as a wannabe weatherman admitted that he deliberately set fires so he could film them.
Johnny Mullins was charged with second-degree arson for a fire he set in Letcher County, Kentucky. Apparently, with dozens of wildfires breaking out in the southeast portion of the country this month, footage of said blazes may get you noticed on the Weather Channel. Which is what Mullins was shooting for.
He told authorities that he set the blazes because his videos were getting more and more views.
Mullins posted selfie videos on Facebook that were recorded in front of various fires, [Stephens Police Chief James] Stephens said. He called them "Weather Outlook" segments and got 2,900 views on his final video, posted on Nov. 6, in which he warned eastern Kentucky residents, "Be extremely careful if you're out there," according to Stephens.

Mullins was charged earlier this week after he told police he started the fire "because he enjoyed the attention he got from the Facebook stuff," Stephens told the AP.
Mullins isn't the only one in Kentucky who has been charged with starting fires lately. As NBC News reported, a teenager was recently arrested for arson. Elsewhere in the region, a man in Tennessee caused a quarter-million dollars worth of damage with the fires he set.
No word on whether either of them were hoping to get more clicks with their blazes.
[image via screengrab]
–
Follow Justin Baragona on Twitter: @justinbaragona
Have a tip we should know? tips@mediaite.com