Associate of Rosenstein Says He's 'Furious and Amazed' Over Trump's Tweets on Probe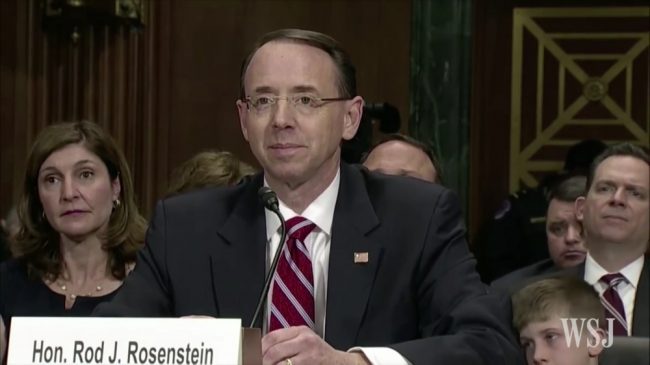 Earlier today, President Donald Trump created yet another firestorm via Twitter, this time by both confirming that he was under investigation for obstruction of justice and fingering his deputy attorney general as the man responsible for it.
Well, according to friends of Deputy Attorney General Rod Rosenstein, the justice official who appointed Robert Mueller as special counsel in the Russia probe, he is not going to allow himself to be swayed or influenced by the president's Twitter rants. However, that doesn't mean that he's happy with the activity. And at least one friend thinks he might reach a boiling point soon.
One lawyer who is involved in the case and knows Rosenstein well, said the veteran prosecutor is a mix of furious and amazed at Trump's tweets. "

"I think he will hit his breaking point soon with this guy," said the Rosenstein associate, who asked not to be named.
With the Congressional and special counsel probes heating up, more and more bombshell reports have hit the news, leading to the president to lash out on Twitter. Following Washington Post reports about the obstruction of justice investigation and White House senior advisor Jared Kushner being looked at over his business dealings, Rosenstein sent out a strange statement last night claiming "anonymous allegations" should not be trusted.
Of course, that didn't stop Trump, as he unleashed a tweetstorm hours later, tossing the deputy AG under the bus in the process.
[image via screengrab]
—
Follow Justin Baragona on Twitter: @justinbaragona
Have a tip we should know? [email protected]