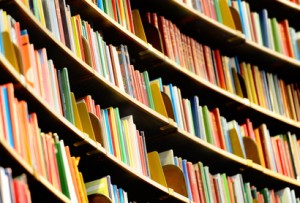 One atheist blogger tried to do some good by encouraging people to give money to a park district that one American Legion group withheld $2,600 from because one of the commissioners didn't feel personally comfortable standing for the pledge of allegiance (yes, they actually withheld money from an entire park district because of one guy's polite refusal to stand for the pledge of allegiance), and managed to collect $3000, but it was rejected because, as one member of the library board put it, he runs a "hate group."
Hemant Mehta, who runs the Friendly Atheist blog at Patheos, alerted readers to this Illinois case, and while the American Legion group is under no obligation to give the money, he found the move "petty" and encouraged people to donate money to help make up the difference.
People came out in droves to support the initiative, and Mehta presented the Park Board a check for $3000, but after they said they didn't want to get in the middle of this, he went to the Morton Grove Library trustees instead with the money. It was rejected. Why? Well, aside from some ethical issues expressed by at least one trustee, another one said it was because of nasty comments on the Friendly Atheist Facebook page.
"No. 2 [reason], they're a hate group," Peters said of her motivation to reject the money…

"Would you take money from the Klan?" Peters asked Goldstein.

"If it came with no restrictions, 'yes,'" Goldstein replied. "I wouldn't spend it for that purpose. I'd give it to a good cause."
For his part, Mehta thought pointing to some random comments on Facebook as justification for turning down $3000 felt like a "weak argument."
[h/t Raw Story]
[photo via Shutterstock]
— —
Follow Josh Feldman on Twitter: @feldmaniac
Have a tip we should know? tips@mediaite.com
Josh Feldman - Senior Editor