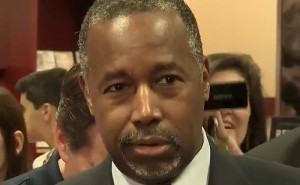 Ben Carson's presidential campaign used a faulty map on the Republican candidate's social media channels to side with the governors refusing to admit Syrian refugees into their states.
The color-coded map of the United States, which was published on Facebook and Twitter, championed the chorus of mostly Republican governors who spent much of the weekend, Monday and Tuesday issuing press releases and making televised statements calling for the White House to reevaluate its Syrian refugee resettlement program.
However, those posts have since been deleted because the map in the graphic was wrong. Like, it was really, really wrong. Sure, there probably wasn't any room on the graphic for Alaska and Hawaii, but that's not the problem. The problem is New England, or whatever the Carson campaign thinks New England looks like.
Here's what the United States looks like according to Google Maps.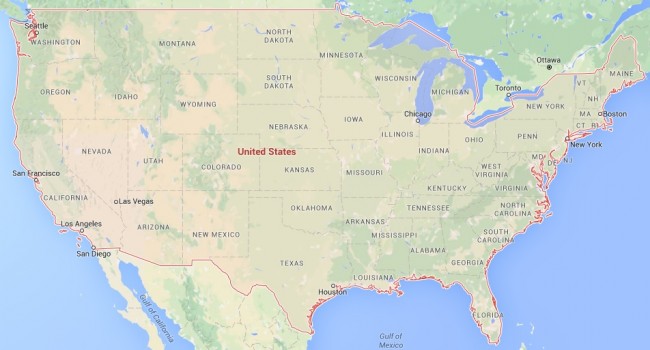 Here's what the Carson campaign thinks it looks like.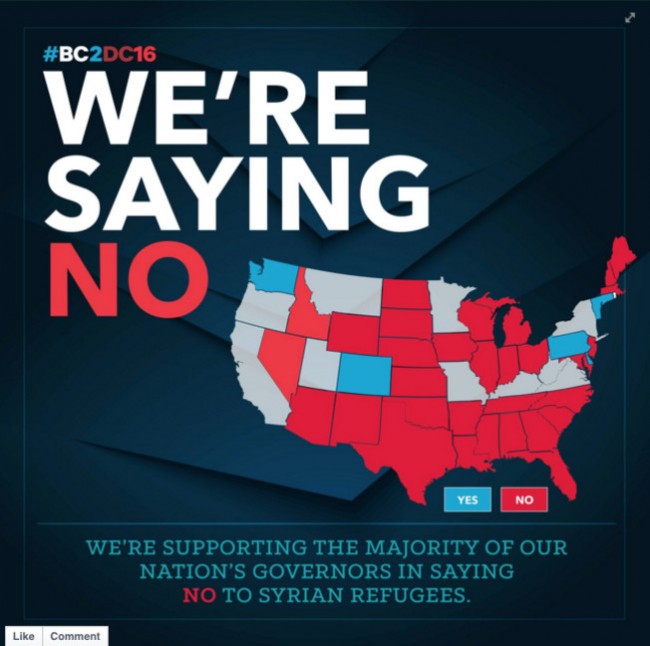 Obviously, we have some questions. Very important, middle school civics class-based questions, like:
What happened to New England?
Followup to #1, does Mr. Carson (or his campaign staff) play a lot of Fallout 4?
When did Vermont and Connecticut decide to make it official and become one body in the eyes of the state (and the Lord)?
How much colder is it in Maine now that the state decided to invade French Canada?
We here at Mediaite look forward to the candidate's answers.
[h/t Talking Points Memo]
[Image via screengrab]
— —
>> Follow Andrew Husband (@AndrewHusband) on Twitter
Have a tip we should know? tips@mediaite.com