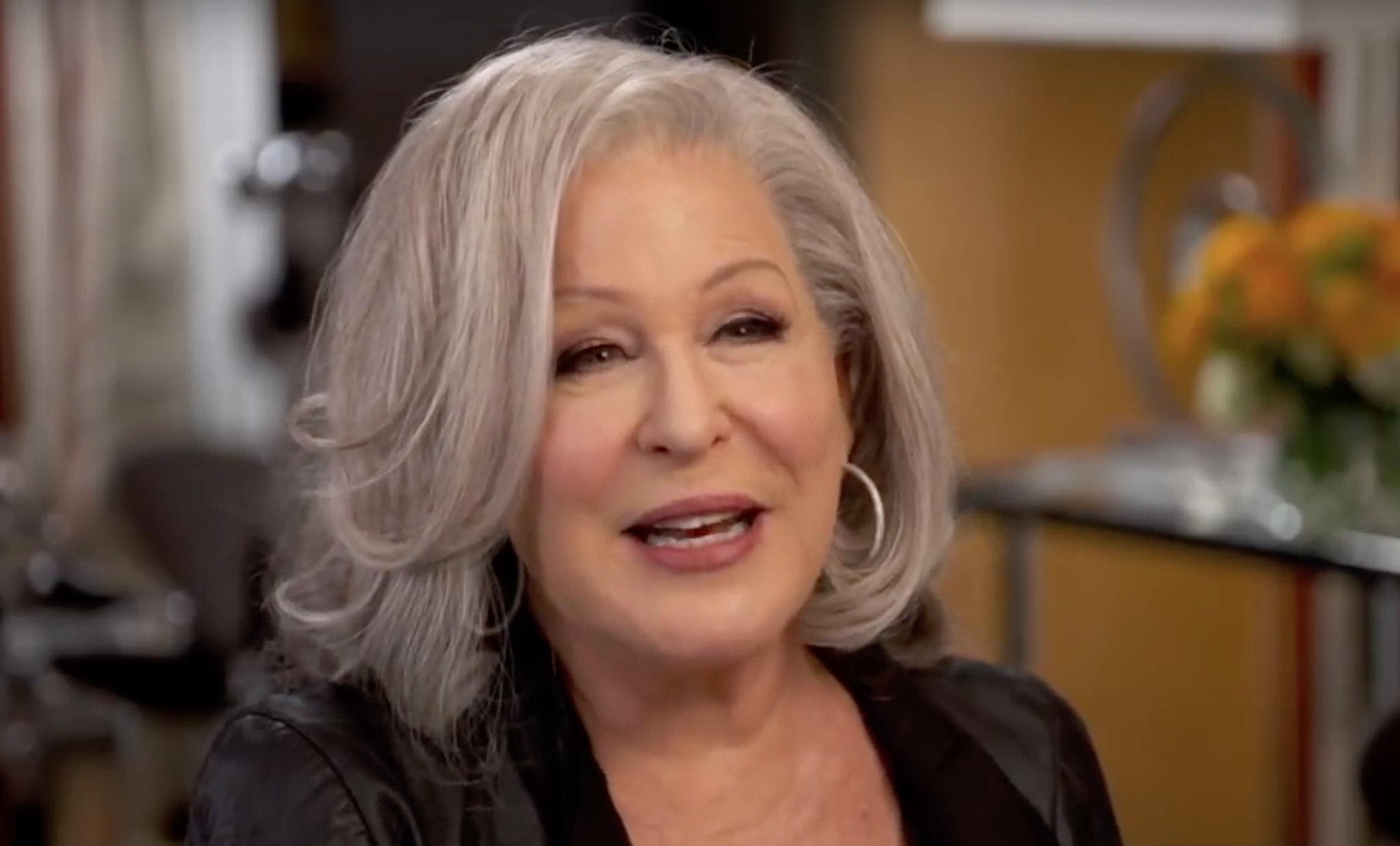 Bette Midler landed herself in hot water for a tweet in reaction to the inevitable confirmation of Supreme Court nominee Judge Brett Kavanaugh.
In a now-deleted tweet, the actress/singer posted the following: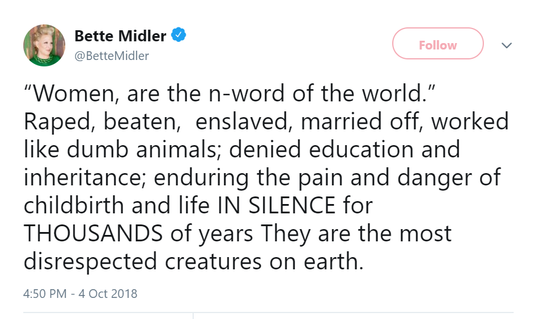 "'Women, are the n-word of the world,'" Midler tweeted. "Raped, beaten, ensalved, married off, worked like dumb animals; denied education and inheritance; enduring the pain and danger of childbed and life IN SILENCE for THOUSANDS of years. They Are the most disrespected creatures on earth."
Unbeknownst to many, Midler was referring to the song "Woman is the N**er of the World" by John Lennon and Yoko Ono. Nonetheless, her tweet sparked outrage.
Midler deleted the tweet and issued an apology.
The too brief investigation of allegations against Kavanaugh infuriated me. Angrily I tweeted w/o thinking my choice of words would be enraging to black women who doubly suffer, both by being women and by being black. I am an ally and stand with you; always have. And I apologize.

— Bette Midler (@BetteMidler) October 5, 2018
"The too brief investigation of allegations against Kavanaugh infuriated me," Midler said. "Angrily I tweeted w/o thinking my choice of words would be enraging to black women who doubly suffer, both by being women and by being black. I am an ally and stand with you; always have. And I apologize."
[images via screengrab]
Have a tip we should know? [email protected]