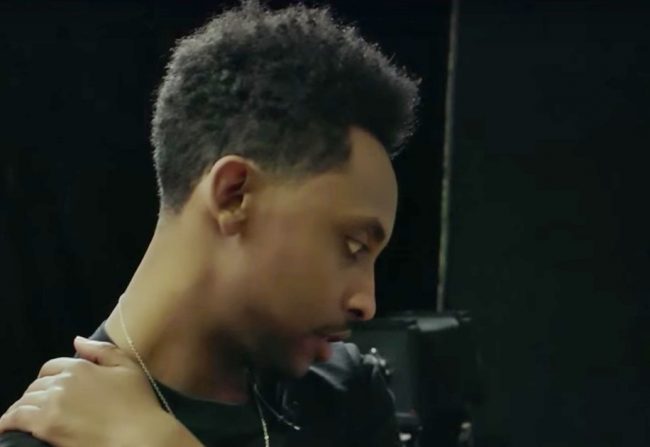 If you've started thinking that everyone has a statement to make about Donald Trump lately, you are right.
Dating apps have feelings about him. Actors have feelings about him. Honey, even Beyoncé's maternity photographer has feelings about him. Just like Milo Yiannopoulos, photographer Awol Erizku is taking his thoughts on the president to an art gallery. Unlike Yiannopoulos, the 28-year-old with an MFA from Yale is not riding the Trump Train there.
In a recent New York Times interview, Erizku shared that he is presenting a "defiantly anti-Trump" show at London's Ben Brown Fine Arts. It opens April 20 and is titled "Make America Great Again."
The Times reported that the MAGA show will be his most political to date. Here's what fans, critics, politicos, Bey Hive members, and more can expect:
There are the basketball hoops, which he uses as stand-ins for the black male body. There are the numbers that reference Los Angeles gangs or slang, like a new corrugated steel piece spray-painted with the number "12" for police. "It's a little Cy Twombly-ish, but if you go to any kid on the street they will know what it means," Mr. Erizku said.

You can also see a Trump-era development: the image of a black panther, which he has lifted straight from the logo of the Black Panther Party, now roams throughout his work, climbing an American flag or clawing a bed of roses. It also appears atop the slogan "Make America Great Again" on a red baseball cap that the artist is selling "to have something affordable in the show."
If you're in London, check it out. If you're in America, wait for the Instagrams that will pour out of the Ben Brown geotag just like you've been waiting for Bey to have those darn babies already.
[image: screengrab]
Have a tip we should know? tips@mediaite.com