Bill Clinton Reflects on Note H.W. Bush Left for Him in '93: Showed 'Heart of Who He Was'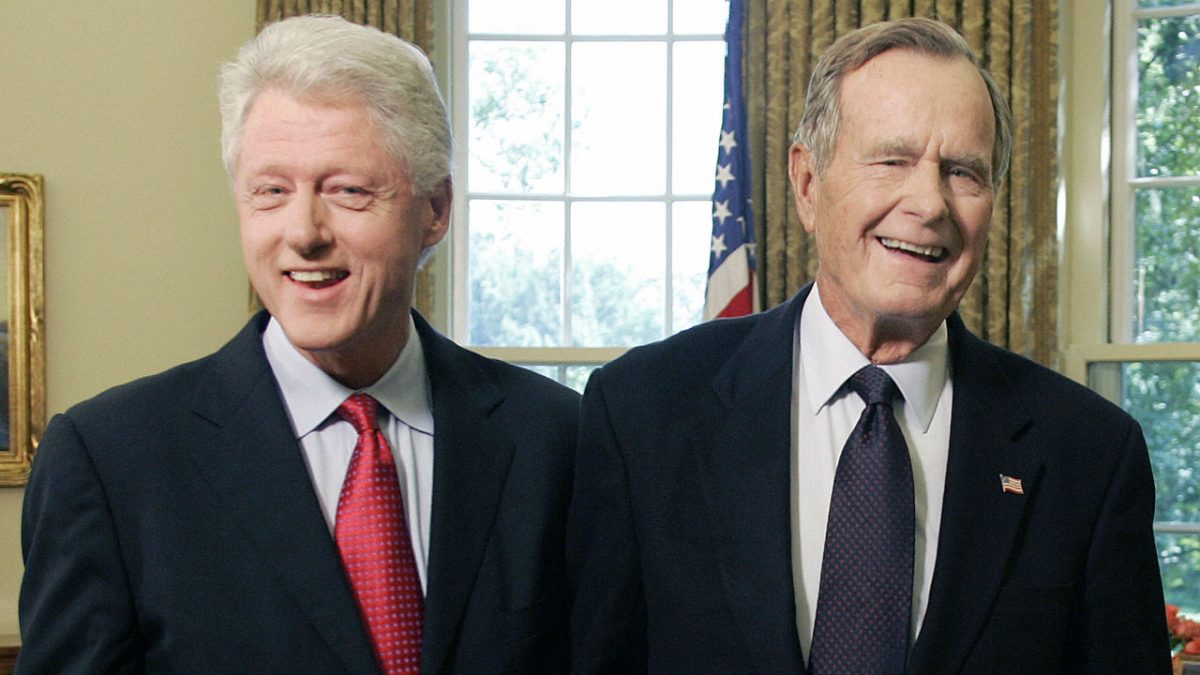 Among the many, many tributes to the life and legacy of former President George H.W. Bush, you may have seen people share the letter he left for his successor Bill Clinton on Inauguration Day 1993.
"Your success now is our country's success. I am rooting hard for you. Good luck."

Read the letter President George H.W. Bush left for incoming President Bill Clinton in 1993.

(Photo via @BeschlossDC) pic.twitter.com/SuM7341pd9

— NBC News (@NBCNews) December 1, 2018
"Your success now is our country's success. I am rooting hard for you," Bush wrote.
Clinton––who was very close with Bush in their post-presidencies––writes in the Washington Post, "No words of mine or others can better reveal the heart of who he was than those he wrote himself. He was an honorable, gracious and decent man who believed in the United States, our Constitution, our institutions and our shared future. And he believed in his duty to defend and strengthen them, in victory and defeat. He also had a natural humanity, always hoping with all his heart that others' journeys would include some of the joy that his family, his service and his adventures gave him."
He says he genuinely admired Bush's approach to putting people before politics and even considers what his passing says about the current state of politics in America:
Given what politics looks like in America and around the world today, it's easy to sigh and say George H.W. Bush belonged to an era that is gone and never coming back — where our opponents are not our enemies, where we are open to different ideas and changing our minds, where facts matter and where our devotion to our children's future leads to honest compromise and shared progress. I know what he would say: "Nonsense. It's your duty to get that America back."
You can read Clinton's full tribute here.
[image via Jim Watson / AFP / Getty Images]
Have a tip we should know? tips@mediaite.com
Josh Feldman - Senior Editor