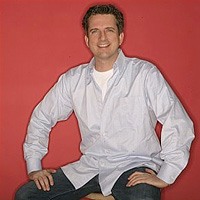 Earlier today The Big Lead asked if Bill Simmons, ESPN's prolific columnist and New York Times bestselling author, is "serving an ESPN-imposed 2-week suspension from Twitter."
Now we have an answer — it's true.
The explanation of what happened notably came in a very new media way — ESPN.com editor-in-chief Rob King wrote a blog post on ESPN.com about it, and he tweeted it out. From the post:
No one knows the guidelines better than Bill Simmons, and he customarily works within these standards. He also understands, as does everyone else at ESPN, that we regard these guidelines as being equally important when participating in social media.

While it's unfortunate — and sometimes painful — that not everyone outside of ESPN chooses to play by such rules, we choose to hold ourselves to higher standards. Regardless of the provocation, Bill's communication regarding WEEI fell short of those standards. So we've taken appropriate measures.
So here's what did him in. On November 11, Simmons tweeted an angry message to Boston radio station WEEI: "Hey WEEI: You were wrong, I did a Boston interview today. With your competition. Rather give them ratings over deceitful scumbags like you."
Harsh – and since WEEI and ESPN have a partnership, this apparently is a no-no when it comes to ESPN's much-discussed social media guidelines.
Still, a two-week Twitter suspension, and one that continues to allow The Sports Guy to tweet about his book and tour, is fairly mild.
Related: Mediaite's Q&A with Simmons
—–
» Follow Steve Krakauer on Twitter
Have a tip we should know? tips@mediaite.com