Bin Laden's Movie Stash Reportedly Included Tom and Jerry, Ice Age and Chicken Little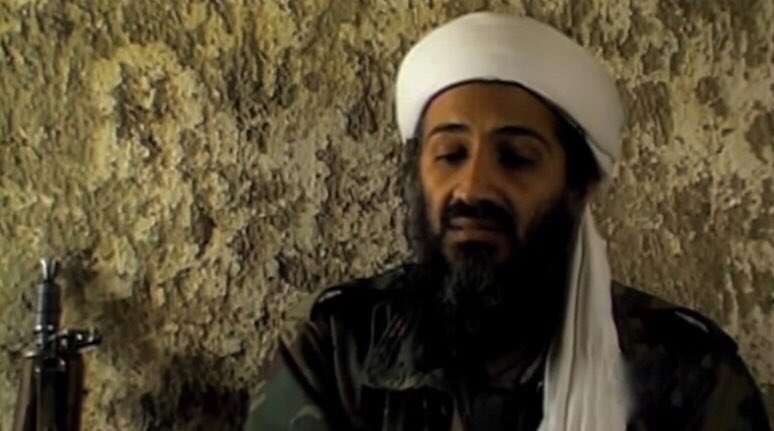 The CIA has released documents on Osama bin Laden's movie stash from his Abbottabad, Pakistan compound and it does not disappoint.
Al-Qaeda's former leading terrorist apparently enjoyed classics such as Chicken Little, Cars, Ice Age: Dawn of the Dinosaurs, Antz, and Batman: Gotham Knight. His collection also included random internet videos, like YouTube_-_funy_cats.flv and How_to_Crochet_a_Basket.flv.
Bin Laden even went a little meta in his compound, watching several documentaries about himself, such as Biography's Osama bin Laden and Morgan Spurlock's Where in the World Is Osama bin Laden (spoiler alert: he was in a compound in Abbottabad.)
While the document dump unfortunately does not contain any of the terrorist leader's infamous porn collection, the CIA released roughly 470,000 files today that were taken after the U.S. raided Bin Laden's property in 2011. CIA Director Mike Pompeo called for the data dump "in the interest of transparency and to enhance public understanding of al-Qa'ida and its former leader."
And now for the Twitter sleuths digging through the 18,000 documents, 79,000 audio bytes and images, and 10,000 video files:
Bin Laden had Mr. Bean video on his laptop. https://t.co/tnkTPO7KJZ pic.twitter.com/BI93Ocspeo

— Stewart Bell (@StewartBellNP) November 1, 2017
Bin Laden had this GIF on his computer pic.twitter.com/uHzIB2EleB

— James Cook (@JamesLiamCook) November 1, 2017
Was Bin Laden having marriage troubles? o_0 pic.twitter.com/HFVhOE6YpY

— Gibran Ashraf (@GibranAshraf) November 1, 2017
A search for "funny" in @CIA's Abbottabad file dump reveals Bin Laden had videos about:
* funny cats
* funny kids
* a funny shiite pic.twitter.com/87vmaJaGbB

— Opus Moreschi (@heyitsopus) November 1, 2017
In his notebook, bin Laden answers a question about who would list as a religious influence: "I was committed with the Muslim Brotherhood. Their resources were limited. I read Sira (prophet's biography). Meeting once a week, a set of pages. Religious influence wasn't much." pic.twitter.com/ljeMKwC5sw

— Hassan Hassan (@hxhassan) November 1, 2017
Bin Laden also had this CBS article from 2010: "Donald Trump: I'm 'Absolutely Thinking About' Running for President" https://t.co/E7UA1SAHFr pic.twitter.com/NJuC84cfkl

— Jason Stern (@IbnLarry) November 1, 2017
[featured image via screengrab]
Follow Caleb Ecarma on Twitter. 
Have a tip we should know? tips@mediaite.com