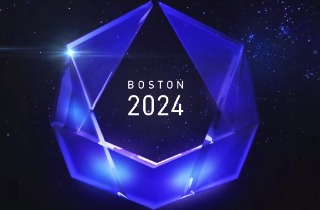 Earlier today, Boston Mayor Martin J. Walsh announced at a press conference that the potential costs and burden to city residents left him unable to commit to his city hosting the 2024 Olympic Games. Later on Monday, the United States Olympic Committee said that with low support levels and their standoff with Walsh, they have decided to terminate Boston's bid for the Games.
Walsh said to local press that the USOC was pushing for him to sign a hosting contract by the end of the day, but Walsh had concerns about potential cost overruns, saying that the proposal left certain financial questions unanswered.
"This is a commitment that I can't make without ensuring the city and its residents will be protected," Walsh said. "They want us to sign the contract as soon as possible and in good faith we can't sign the contract."
Boston Globe reported that before the press conference, Walsh spoke to Governor Charlie Baker and USOC's chief executive officer Scott Blackmun.
Baker has been previously reluctant to give his official support. An aide reportedly said he was waiting for a full report from a financial consulting group, but that they would not be set to give a complete read-out until next month
"As the governor stated on Friday, he informed the USOC that he needed to review the Brattle Group's findings before making any decision on the Olympics," said spokesman, Tim Buckley.
The world's cities have until mid-September to place their bids before the International Olympic Committee's Malaysian conference. Boston's termination has thrown America's bid into uncertainty, and Los Angeles has been reported as the USOC's most likely choice it it decides to continue.
[h/t New York Times]
[Image via screengrab]
Have a tip we should know? tips@mediaite.com