BREAKING: Manafort Sentenced to Additional 43 Months in Prison at Second Hearing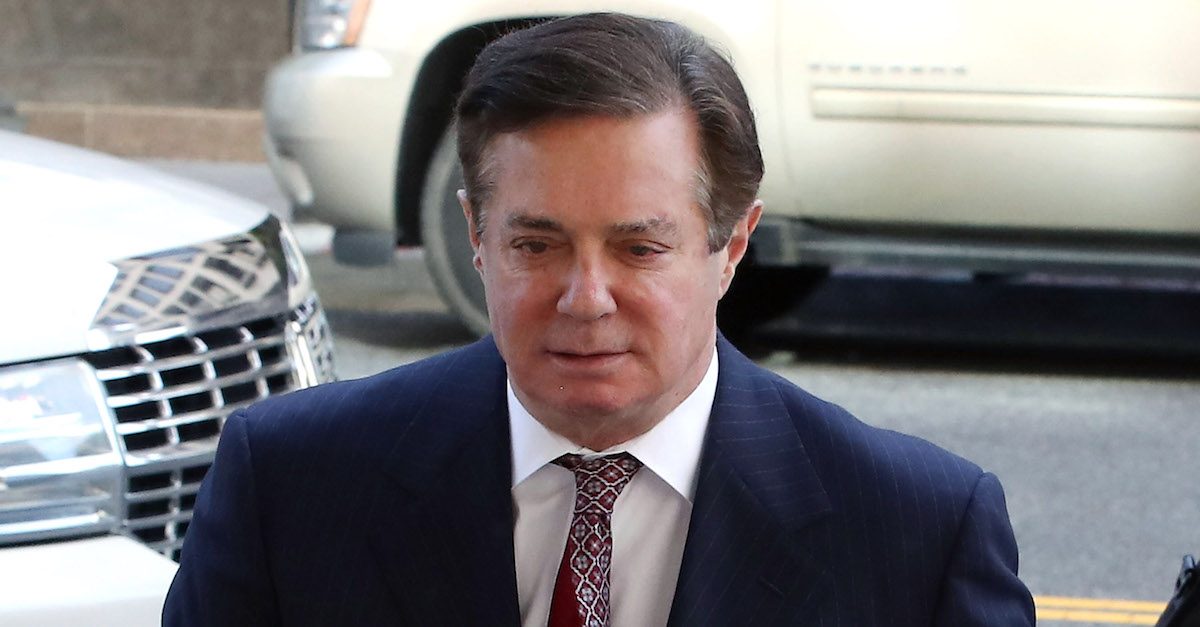 On Wednesday, former Trump campaign chairman Paul Manafort was sentenced an additional 43 months in prison during his second sentencing hearing for crimes related to unregistered foreign lobbying and witness tampering.
Breaking: MANAFORT sentenced to serve 43 more months in prison *on top of* the 47 months from his other sentence.

Total of 7 1/2 years in prison for felonies uncovered as part of Mueller's investigation into Russian election interference, per @business.

— Jennifer Jacobs (@JenniferJJacobs) March 13, 2019
Judge Amy Berman Jackson handed down the sentence at the federal courthouse in the nation's capital. Jackson acknowledged that while Manafort said he was sorry today, she believes he was only saying he was sorry because he got caught.
Manafort, says Jackson, was trying to sustain an "opulent" lifestyle, including more homes than a family could enjoy and "more suits than one man can wear."

— Ryan J. Reilly (@ryanjreilly) March 13, 2019
Manafort's "disregard for facts" has continued throughout the case, Jackson says. Says Manafort still isn't being straight with court now about his contacts with witnesses.

— Ryan J. Reilly (@ryanjreilly) March 13, 2019
Jackson: ​The elements of remorse and personal responsibility were "completely absent" before Manafort's verbal apology.

— Ryan J. Reilly (@ryanjreilly) March 13, 2019
During his first sentencing hearing at the federal court in Alexandria, VA., Manafort was sentenced to sentenced to 47 months in prison for bank fraud, tax fraud and other financial crimes.
President Donald Trump said he was vindicated on the accusations of collusion with Russia after Manafort's first sentencing, despite the fact it was not related to anything to Russia:
Both the Judge and the lawyer in the Paul Manafort case stated loudly and for the world to hear that there was NO COLLUSION with Russia. But the Witch Hunt Hoax continues as you now add these statements to House & Senate Intelligence & Senator Burr. So bad for our Country!

— Donald J. Trump (@realDonaldTrump) March 8, 2019
Have a tip we should know? tips@mediaite.com