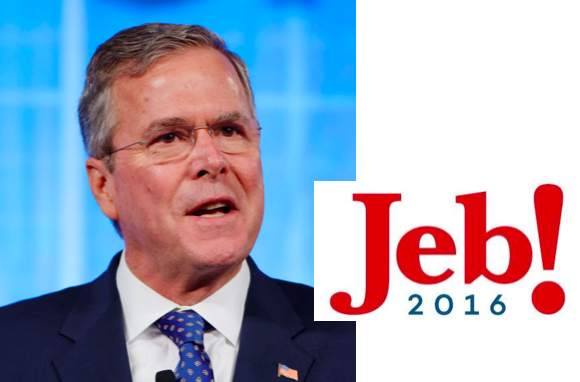 Being a manager for a sports franchise can be a tricky thing, especially in "off" seasons, sometimes tactfully referred to as "rebuilding years". The manager is often in the position where he must try and be honest with the fan base in order to taper expectations, while not fully admitting that everyone is hitting the little red panic button and admitting failure.
It seems as if the fickle world of political campaigns can find themselves in the same dire circumstances as presumably doomed sports skippers. On Monday, the Communications Director for the Jeb Bush campaign, Tim Miller, took to Twitter to fire a preemptive shot at upcoming polls that are likely to cast his candidate in a less-than-winning light. Seemingly unprovoked, Miller offered up this casual FYI to the collective "political press corps".
FYI political press corps. Jeb's going to have a few weeks of bad polls. Comebacks take time, we recognize and are prepared for that.

— Tim Miller (@Timodc) November 2, 2015
I would lose my mind if New York Giants management ever came out and casually offered up, "Hey guys, FYI, we're going to bomb our next few games. We recognize and are prepared for that." Thanks for the stuff of inspiration, Tim. It seems like a disheartening blow to the countless Bush supporters and volunteers who are actively fighting to propel their candidate forward, searching for any glimmer of hope from the campaign trail.
When HuffPo's Sam Stein responded back to Miller to clarify, Miller did own up to the impending trouble, but was quick to identify "negative info-flow" as the reason why.
@samsteinhp Not asking for dismissal, just dont think it should be surprising that they are going to be bad for Jeb given negative info-flow

— Tim Miller (@Timodc) November 2, 2015
I'm not quite sure what "negative info-flow" means, but taking to Twitter to admit defeat before it happens is either a brilliant beltway rope-a-dope or a desperate grasping at straw polls.
Even polls in Bush's home state of Florida are painting a bleak picture for the candidate; this morning on Morning Joe, Willie Geist called this the "biggest red flag" for the Bush campaign, "getting doubled up by Trump in a place where he should win".
[h/t TPM]
[image via Wikipedia Commons]
—
>> Follow J.D. Durkin on Twitter (@MediaiteJD)
This is an opinion piece. The views expressed in this article are those of just the author.