Carl Higbie, An Ex-Admin Official Ousted Over Racist Comments, Resigns From Trump-Tied Nonprofit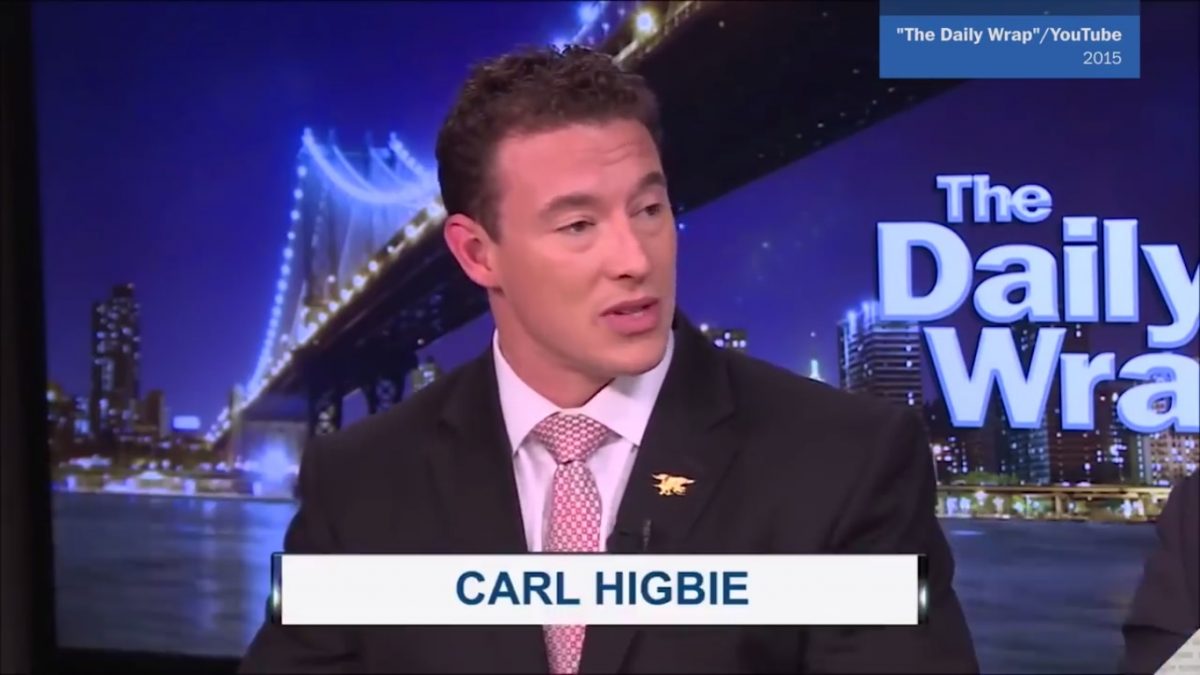 Carl Higbie, who left the Trump administration over a CNN report on his racist comments, has resigned from Donald Trump-tied group America First Policies after donors began dropping the organization due to, in part, his association.
While Higbie served as a director of advocacy for America First Policies, a nonprofit group that conducts polling in the hopes of helping the administration, the Trump campaign, and the RNC, he is now moving onto another organization.
"I resigned to join the other organization," Higbie said to CNN. "That release will have all the details next week."
Higbie's resignation comes just after the journalistic research group Maplight uncovered America First Polices' donors and began notifying them about the racist views espoused by some of those who work at the nonprofit. This report led CVS Health, Southern Company, and Dow Chemical to all cut off their donations to America First Policies.
America First Policies chose to not respond to the CNN report, but when asked for comment from Maplight, they issued the following non-statement: "We don't comment on stories by organizations funded by the radical left, including the Democracy Alliance and George Soros."
However, Higbie is not the only person at America First Policies who has voiced racist views. In a video uncovered by Mediaite, Juan Pablo Andrade, who is a policy adviser for the nonprofit, can be seen saying, "The only thing the Nazis didn't get right is they didn't keep fucking going!"
Andrade claims the video takes his words out of context, but the fact that he said them while talking face-to-face to an alt-right activist who participated in the Charlottesville, Virginia white supremacist march is more than a little damning.
[image via screengrab]
Follow the author on Twitter (@calebecarma).
Have a tip we should know? [email protected]