Charles Barkley Rips CNN's Election Coverage: 'They're Kissing Butt and Chasing Ratings'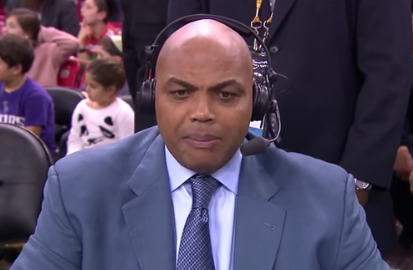 NBA Legend Charles Barkley, host of NBA on TNT, bashed sister company CNN over its coverage of the 2016 election cycle, insisting the network has become "like Fox News for the Republicans."
"CNN has done an awful job this election. They have followed ratings and sound bytes this entire cycle," Barkley said, clarifying that he loves "CNN because they're a part of our company." CNN and TNT are both owned by Turner Broadcasting, a division of Time Warner.
"But they've been kissing butt (and) chasing ratings," he added. "They've become like Fox News for the Republicans, to be honest with you. They follow every single sound byte just to get ratings for these debates."
Barkley said "it's been sad and frustrating that our company has sold their soul for ratings."
The former basketball player, who's floated the idea of running for public office in the past, also ripped into Donald Trump over his "insulting" attitude towards Hispanics and Muslims, calling the business mogul's campaign "sad, funny — it's all over the place."
"He started out insulting Hispanics," Barkley said. "You know, living in Arizona, I think the Hispanics are amazing people. To lump all Hispanics together, that was insulting. Now to lump all the Muslims together, that's even more insulting."
"This is the United States of America. This is the greatest place in the world. Do we have issues? Of course we have issues. But to try to divide and conquer — which is what the Republicans always try to do — it's just sad."
Barkley also knocked the "losers" who emulate Trump's divisive rhetoric and insult minorities. "They're afraid to look in the mirror and say their lives suck. They have to blame other people," Barkley said. "Your life sucks because of you, not because of Hispanics."
Watch the video above, via TNT.
[Image via screengrab]
—
>> Follow Elizabeth Preza on Twitter (@lizacisms)
Have a tip we should know? tips@mediaite.com