Charlottesville Rally Organizer Deletes Twitter Account After Calling Heather Heyer's Death 'Payback Time'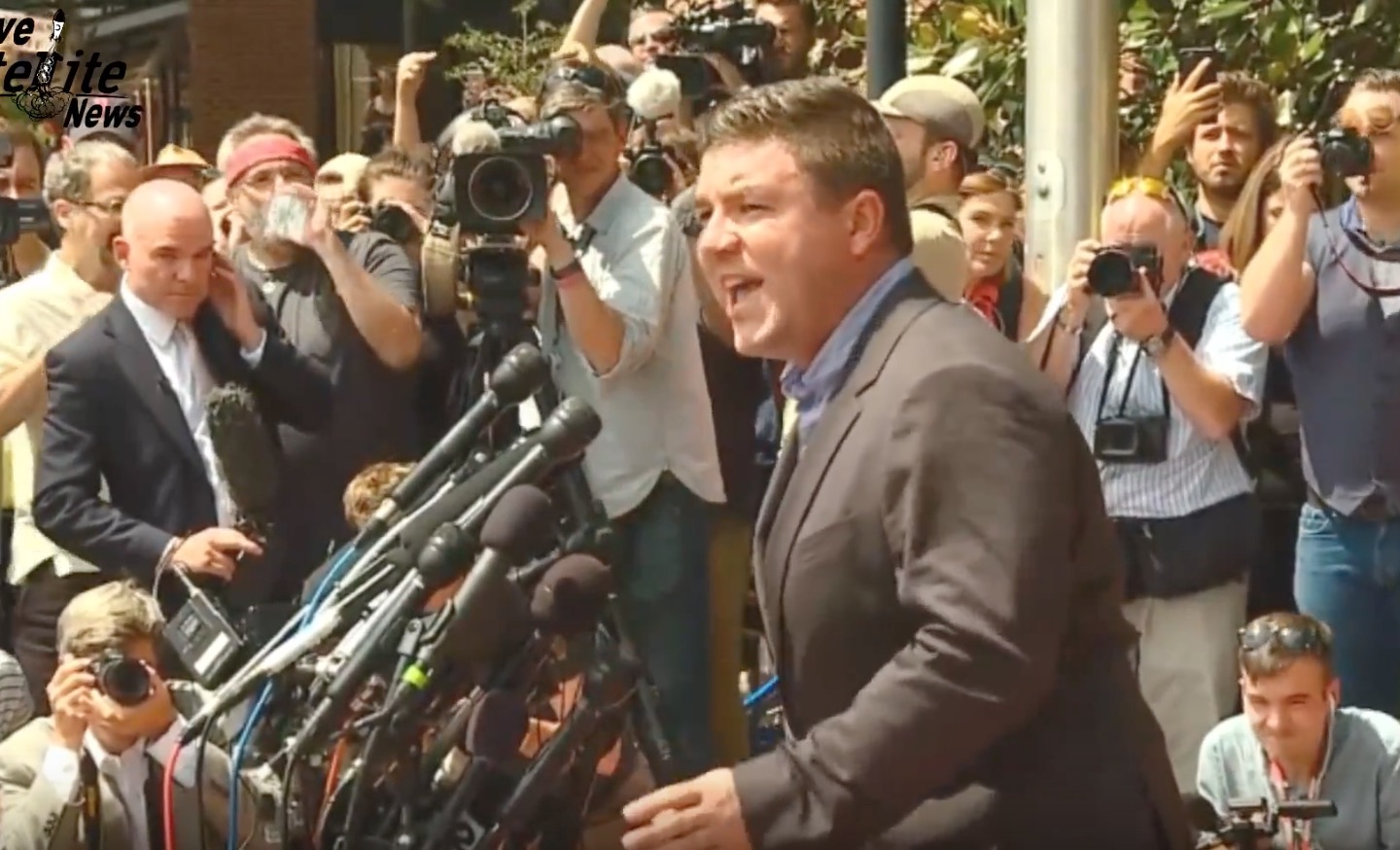 The leader of the "Unite the Right" rally in Charlottesville has deleted his Twitter account after he apparently mocked the woman who died in the chaos and deadly violence of last weekend.
Alt-right activist and rally organizer Jason Kessler sent out a tweet last night where he ripped into Heather Heyer, the paralegal murdered by a white supremacist while she protested against Kessler's event. Kessler also included a link to The Daily Stormer, a pro-white nationalism website that has fallen on hard times ever since the previous Saturday.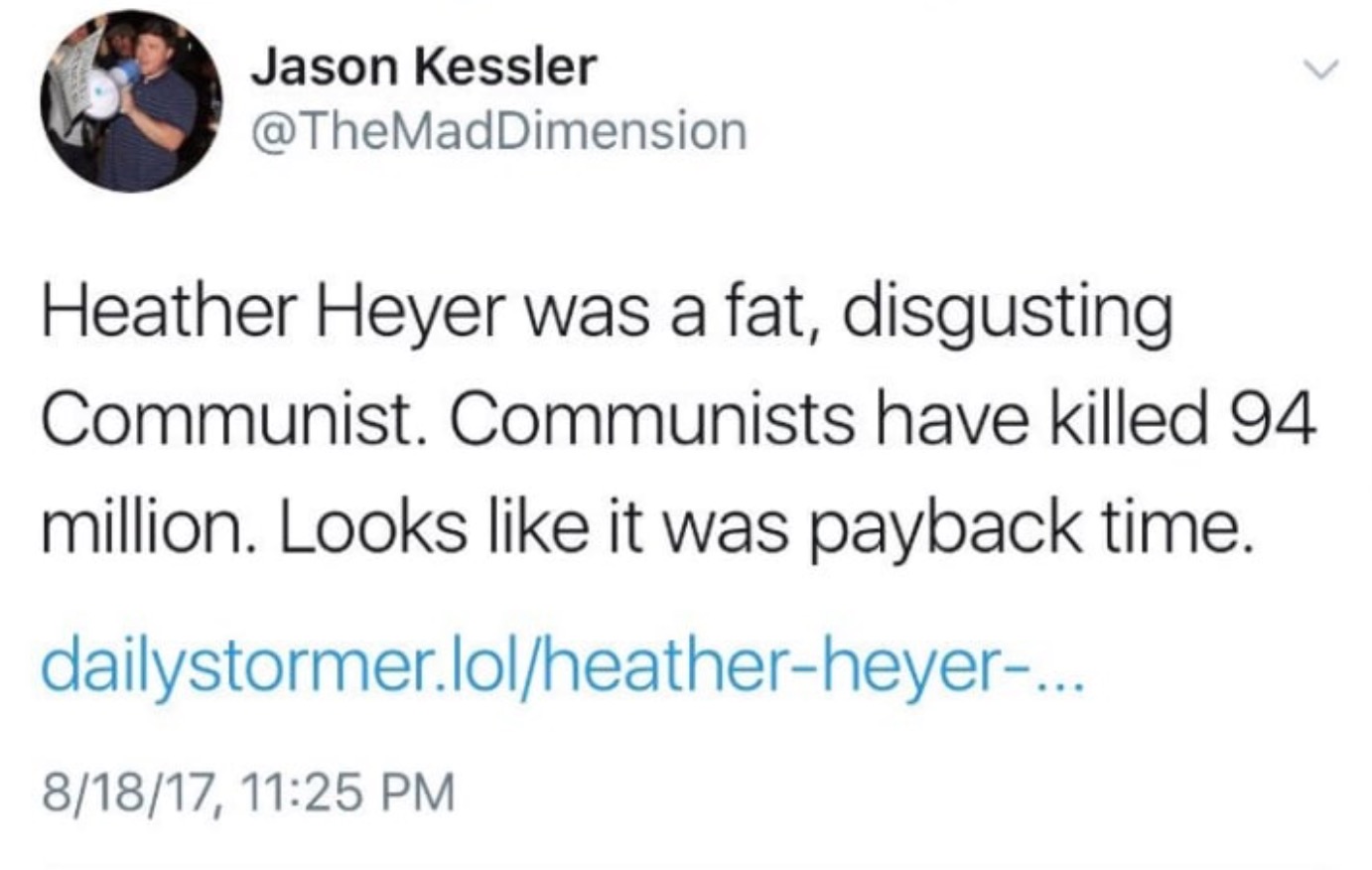 Kessler deleted the tweet later on, but not before his crude insults drew major condemnation across the Internet. Even prominent white supremacist Richard Spencer found Kessler's tweet disturbing.
I will no longer associate w/ Jason Kessler; no one should. Heyer's death was deeply saddening. "Payback" is a morally reprehensible idea. pic.twitter.com/MTVDL9Av3s

— Richard ☝?Spencer (@RichardBSpencer) August 19, 2017
After Kessler deleted his tweet, he put up messages saying he's been drinking and taking medication to cope with the stress of the past several days. Kessler also claimed that he was hacked, and that he doesn't remember posting the tweet about Heyer.
Strange. He tweeted a couple hours ago that he was hacked, and Weev took credit for hacking him, but now it's gone. https://t.co/k6TSutDSVn pic.twitter.com/GQnWZnj13o

— Matt Pearce (@mattdpearce) August 19, 2017
As of this writing, Kessler's Twitter account has vanished.
Reports indicate that a hacker associated with The Daily Stormer initially tried to take credit for sending out Kessler's tweet. The hacker's claim has yet to be clarified, as does Kessler's claim that he doesn't remember sending out the message.
[Image via screengrab]
— —
>> Follow Ken Meyer (@KenMeyer91) on Twitter
Have a tip we should know? [email protected]