Chestnuts Roasting…In Summer? Sound Beat Shares The Secrets Behind The Holiday Classics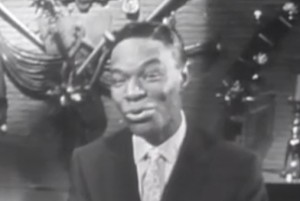 Sound Beat is a daily, 90 second show run out of Syracuse University, highlighting the holdings of the vast Belfer Audio Archive, which is essentially a smaller-scale Library of Congress, with over half a million recordings. It's one of the largest sound archives in the United States.
The awesome depth and quirkiness of the archive allows Sound Beat to dig up the old, romantic, scratchy recordings, play them, and then give the story behind each one. For the holidays, host Brett Barry pulled five classic recordings ("Baby It's Cold Outside," "Schirm und Schutz," "Santa Hides In Your Phonograph," "All I Want For Christmas Is My Two Front Teeth," and "The Christmas Song") and gave the stories behind each one.
Nat King Cole's "The Christmas Song," for instance, was written on an "unbearably hot day" in the summer, when co-writer Bob Wells was just was just trying to stay cool and "employ a little wintry mind over matter." As a bonus, Sound Beat plays, in the background, the 1946 version of the song, which was recorded 15 years before the definitive 1961 version.
And as for "All I want For Christmas Is My Two Front Teeth"? Writer Donald Gardner was a second-grade teacher who, "noticed that 16 out of the 22 kids were missing one, or two, front teeth." Inspiration struck, and a classic was made. Gardner, though, thought the version of the song by Spike Jones was "horrible." Until it sold 1.3 million copies in just seven weeks.
You can hear the stories behind all five recordings here, courtesy of Sound Beat.
Have a tip we should know? tips@mediaite.com