CNN's Zucker on Trump Delegitimizing the Media: 'The Era of Access Journalism' Is Over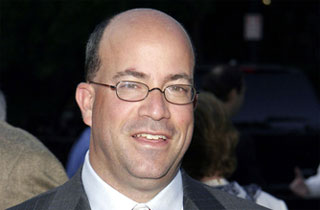 As Donald Trump continues to beat up on CNN, network chief Jeff Zucker is firing back while offering commentary about what Trump's presidency will mean to the state of journalism.
In an interview with New York Magazine, Zucker was asked about whether he's worried that CNN might lose their press credentials after Trump called them "fake news" during a press conference. This occurred when Trump was challenged by reporter Jim Acosta with regard to the intelligence reports stating that Russian officials have "compromised" the president-elect.
CNN has argued that their reporting was separate from the controversial dossier published by Buzzfeed, and on that point Zucker explained that they "made a decision for themselves, and they have to live with it… We did not think it was appropriate for us given that we had not been able to corroborate the allegations."
Since Trump attacked CNN and Buzzfeed together, Zucker said that it was "sad" and "unfortunate" that Trump is "is trying to delegitimize journalism and an organization that plays such a vital role in our democracy." Zucker also accused the Trump team of cherry-picking and inflating facts that fit his narrative, though Zucker promised that CNN will continue to hold the new administration accountable.
"I think the era of access journalism as we've known it is over. It doesn't worry me that Donald Trump hasn't done an interview with CNN in eight months. I think our credibility is higher than ever, and our viewership is higher than ever, and our reporting is as strong as ever…Continuing to have an adversarial relationship with [CNN] is a mistake."
[Image via screengrab]
— —
>> Follow Ken Meyer (@KenMeyer91) on Twitter
Have a tip we should know? tips@mediaite.com