Congressman Matt Gaetz Gets Into Shouting Match With Florida Voter Over Election Tally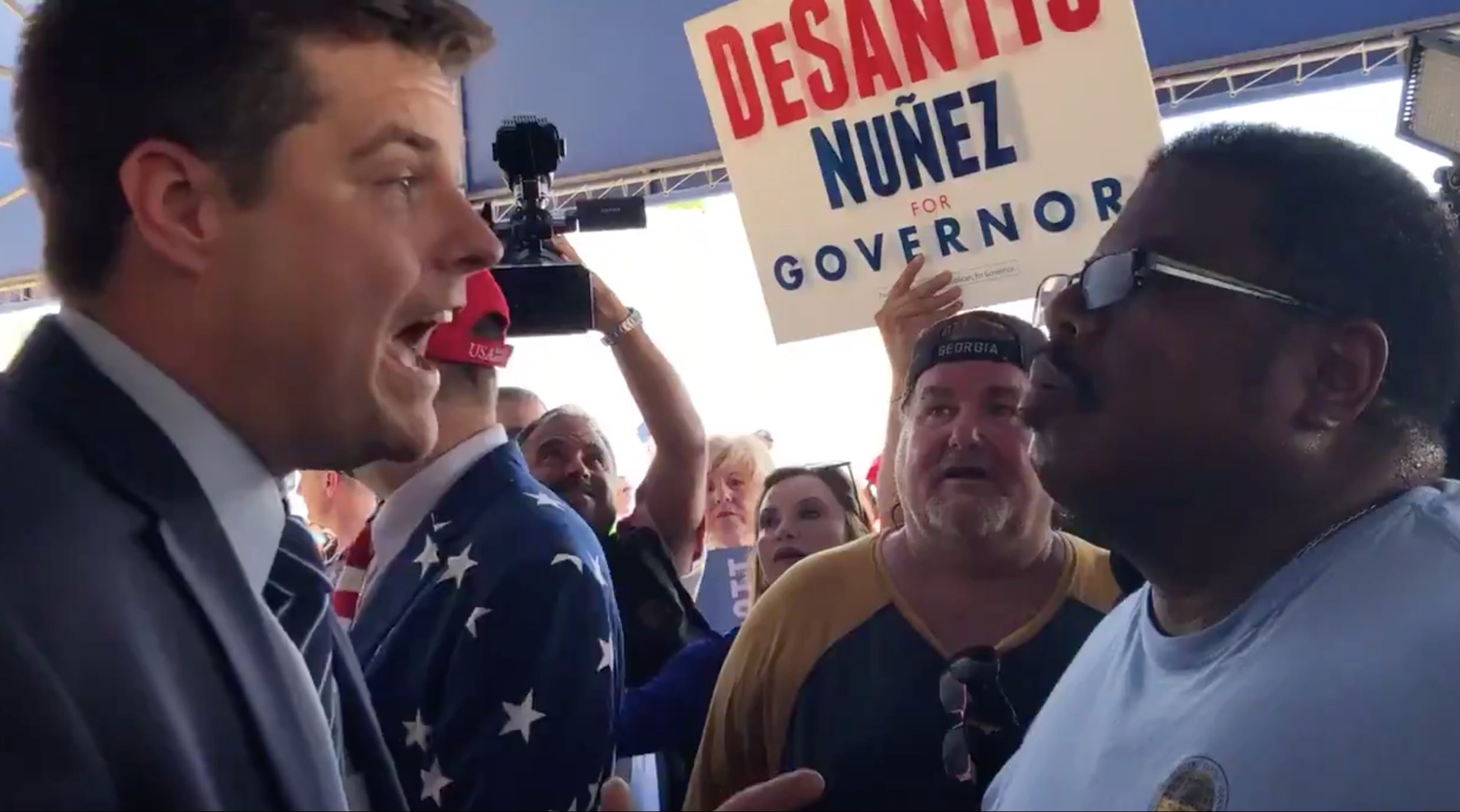 Congressman Matt Gaetz (R-FL) got into a shouting match with a supporter of Andrew Gillum's during protests outside the Broward Supervisor of Elections office today.
The scene outside Broward's Supervisor of Election's office is tense.

Here's FL Congressman @mattgaetz and a Gillum supporter arguing over the recount. pic.twitter.com/YPueUqXVXO

— Kenneth Preston (@kennethrpreston) November 9, 2018
A viral video spreading around online posted by Kenneth Preston shows Gaetz getting really heated with a supporter of Andrew Gillum's, accusing him of trying to change ballots.
"You're trying to get people to go change their ballots!" Gaetz cried.
"Have you read the law?" the man countered. "Before I school you, have you read the law?"
He noted that if the vote is close enough the law calls for a recount.
"That's fine!" Gaetz responded. "But you were telling that man to change his ballot!"
The video ended up being retweeted by Gaetz himself on his personal account: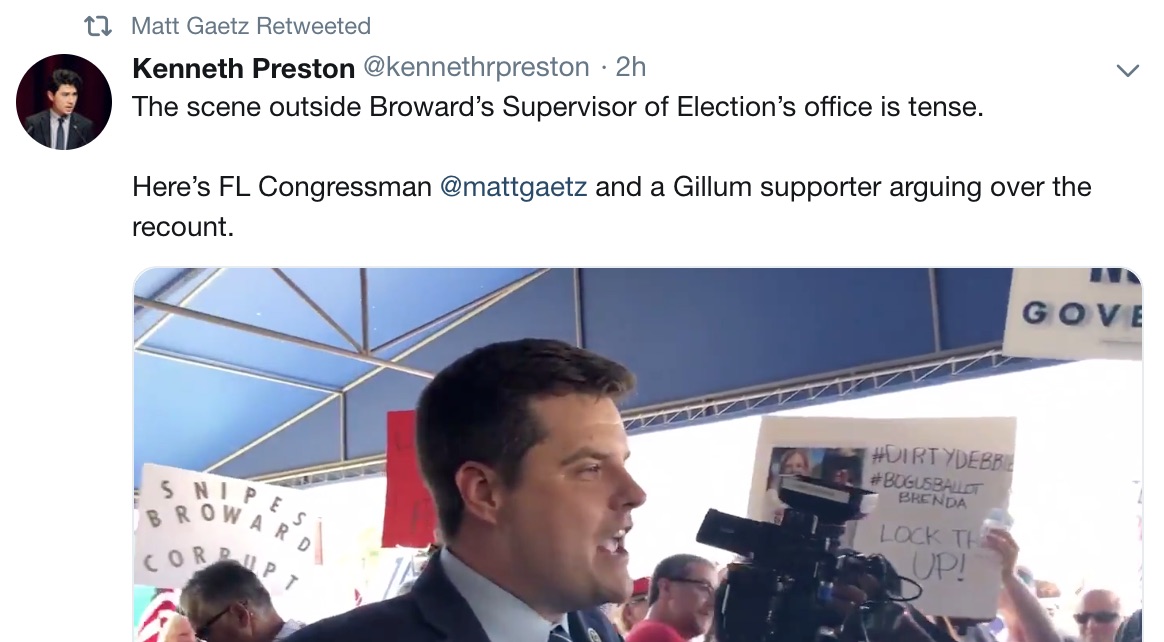 Gaetz called into Fox News this afternoon and went on a tear against the "banana republic of Broward County."
[image via screengrab]
Have a tip we should know? [email protected]
Josh Feldman - Senior Editor