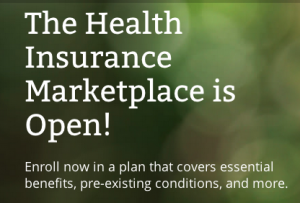 Consumer Reports, in addition to rating consumer products and services, has set its sites on the Obamacare website, and has concluded that anyone who wants to successfully register on Healthcare.gov should just wait for the glitches to be fixed.
The criticism first kicked off with a piece written a week after the website launched, calling it a "near-certainty" that people have been unable to enroll on their own.

The title of the piece said the health care site is "barely operational," and it calls out the Obama administration for not disclosing how many people have actually managed to successfully enroll.
It concludes by recommending that people should wait a few weeks for the kinks to get sorted out.
Well, Consumer Reports is still pretty pessimistic about the site itself. It recommends a few ways to successfully enroll including careful following of the site's instructions and clearing browser cookies. But at the end of it, the post basically admits it's still a big headache.
If all this is too much for you to absorb, follow our previous advice: Stay away from Healthcare.gov for at least another month if you can. Hopefully that will be long enough for its software vendors to clean up the mess they've made. The coverage available through the marketplaces won't begin until Jan. 1, 2014, at the earliest, and you have until Dec. 15 to enroll if you need insurance that starts promptly.
The post has already been picked up and touted by a number of Republicans, with the National Republican Congressional Committee saying it's "beyond telling" how they're detailing exactly how to sign up for a website account, one of the simplest things to do on the internet.
[h/t The Hill, National Review]
[photo via screengrab]
— —
Follow Josh Feldman on Twitter: @feldmaniac
Have a tip we should know? tips@mediaite.com
Josh Feldman - Senior Editor