Could Recent String Of Burglaries In Capitol Hill Offices Be An Inside Job?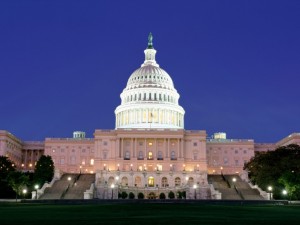 In the last month, there have been break-ins at the offices of at least three House members and several committees. While the U.S. Capitol Police are working to find a pattern, some staffers are led to believe it may be an insider job — given that, in at least four instances, the offices were locked.
The National Journal reported the story, noting no sensitive information has been stolen. Missing items include cash, cameras, computer equipment, iPods and alcohol.
Other offices hit—many of which handle information dealing with issues of national security, though nothing of a sensitive nature was reportedly taken—include those of Reps. Jerry Lewis, R-Calif., and Jon Runyan, R-N.J.; the Appropriations Subcommittee on Homeland Security; and the Oversight and Government Reform Committee.

Those looking for some common link might note that Lewis serves on Appropriations; Gowdy sits on Oversight; and Runyan is a member of the Armed Services Committee. Also, staffers on the House Oversight Subcommittee on Health Care, District of Columbia, Census, and the National Archives, which Gowdy chairs, reported that $200 of their money went missing during business hours.

But whether that may represent anything more than coincidence appears uncertain.
Meanwhile, Matthew Van Patton — chief of staff for Rep. Trey Gowdy, who was one of the members affected — is "fighting an uphill battle with House Administration to replace two cameras and a computer monitor—totaling $1,750 in value—that were missing from the lawmaker's office after the April 10 break-in." House rules require members to pay a fee and deduct the replacement costs from their stipends. Gowdy said he's being punished for being a victim of an inside job.
He wasn't alone in those sentiments, feeling it's unfair to bear the burden of the burglaries.
Capitol Police spokeswoman Lt. Kimberly Schneider said there is an "active, open investigation regarding these cases." No such incidents were reported in Senate offices.
(H/T National Journal)
Have a tip we should know? [email protected]