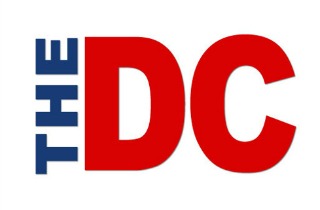 Are you a bigot who has been recently fired by your employer for your views? There is hope for your career yet, as the Daily Caller News Foundation just hired the self-proclaimed "bigot" who was fired last week by Republican Senator Tom Cotton for his controversial views that were published in a Mediaite piece.
Nate Washington, the disgraced congressional intern, was hired on Thursday by Daily Caller as an intern, despite Washington saying in a recorded conversation that he is a "a bigot" towards Muslims and bashing Paul Ryan for being "a cuck" and the British for being "faggots."
Though Washington has a lengthy record in Republican politics — he worked in Cotton's senate office for six months, interned for the Republican Party of Kentucky and lead the Western Kentucky University College Republicans — his once public Twitter account was filled with slurs such as "faggot," "fag," "tranny," and the use of "gay" as a derogatory term. (His Twitter account has now gone private.)
Since Washington's time being fired by Cotton, he interviewed for an article with the men's rights activist site Proud Boy Magazine and was even named "Proud Boy of the Week" because of his comments and subsequent firing. This outlet's ideological leader is Gavin McInnes, a right-wing political pundit who has referred to Asians as "slopes" and "rice balls" and published a piece defending vitriolic language titled "I'm Not a Racist, Sexist, or a Homophobe, You Nigger Slut Faggot."
Prior to hiring him as an intern, Daily Caller wrote a piece in defense of Washington, claiming Mediaite falsely "cast [Washington] as a white supremacist." Additionally, Daily Caller writer Rachel Stoltzfoos claimed on Twitter the Mediaite piece on Washington's comments were "an unfair (and completely baseless) smearing of an intern designed to further the narrative that conservatives are racist."
Washington's slurs seem relatively minor compared to Daily Caller's recent controversy which involved the outlet publishing a sympathetic report of a Richard Spencer march written by a white nationalist. While covering the Spencer protest, the Daily Caller freelance writer gave a speech praising racist groups at the event, per a ProPublica report on the event.
In response to this Mediaite story, The Daily Caller News Foundation stated, "[Daily Caller] strives to keep the spirit of Tucker Carlson, our founder and the patron saint of fourth chances, alive in all our decisions. In that spirit, I offered a young man named Nate a summer internship on our team."
This is an opinion piece. The views expressed in this article are those of just the author.