Dan Abrams Tells HuffPost He's 'Thrilled' With Where Mediaite Is, Plans To Start More Sites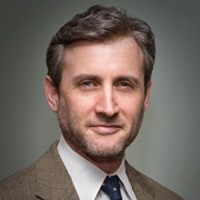 Yesterday, Mediaite celebrated its first anniversary with a congratulatory note from founder Dan Abrams. Recently, Abrams conducted an interview with Huffington Post Media, in which he explained the success of Mediaite and other sites he's launched, as well as plans for future sites as well. A portion of the interview is excerpted below.
From the Q&A:
Mediaite, the media news website, celebrated its first anniversary on Tuesday. To mark the occasion, HuffPost Media interviewed Mediaite founder and publisher Dan Abrams. Abrams is also the chief legal analyst for NBC News and the head of media consulting firm Abrams Research. The transcript of the email interview is below:

HP: It's the first anniversary of Mediaite. Could you talk about your feelings about where the site stands today? What's surprised you the most about running it?

Abrams: I am thrilled with where the site is today. We are seeing more than twice the traffic that I had projected at this point but more important I have been ecstatic about how quickly it has become part of the national debate. Mediaite has been quoted and linked regularly by just about every major traditional media outlet as well as by the digital content leaders. It was a real thrill to see Mediaite become one of the first (if not the first) sites tweeted out by the White House last year. I guess that brings me to the what has surprised me most–how important it is to be linked by the biggest sites, like, umm…the Huffington Post.
For the rest of the Q&A with the Mediaite founder, check out the full interview here.
Have a tip we should know? tips@mediaite.com