Dana Milbank Calls Obama 'Our First Female President' For 'Pandering' To Women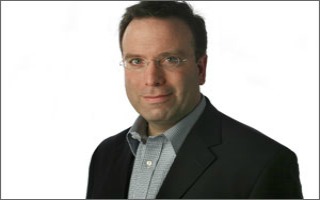 Washington Post columnist Dana Milbank took aim at President Obama again on Tuesday in his latest column. Milbank criticized the President for pandering to female voters in his appearance at Baranard College on Monday and ABC's The View on Tuesday.

RELATED: Washington Post's Dana Milbank Calls Obama's Constant Campaigning 'Sleazy'
In a take on Newsweek columnist Andrew Sullivan's latest piece titled "The First Gay President," Milbank called Obama the first female president. But the comparison was not flattering – Milbank wrote that Obama's appearance at Barnard College on Monday "veered into pandering, as Obama brazenly flaunted his feminine mystique."
He speculated that "Congress would get a lot more done" if more women were there. He speculated that, although no women signed the Constitution, "we can assume that there were founding mothers whispering smarter things in the ears of the founding fathers."

He announced that "more and more women are out-earning their husbands. You're more than half of our college graduates and master's graduates and PhDs." He told them that they are "poised to make this the century where women shape not only their own destiny but the destiny of this nation and of this world."

And they can look good doing it! "You can be stylish and powerful, too," he said. "That's Michelle's advice." The first lady, the couple's two daughters, and the president's mother and mother-in-law had recurring roles as "strong, remarkable women" in the speech.
Milbank noted that Obama's myriad applause lines received passionate ovations from his crowed of newly minted female college graduates. "The tone seemed more suited to campaign than campus," Milbank wrote.
President Obama went on to join the cast of ABC's The View to further target female voters which most polls have shown are supportive of Obama's reelection effort. However, a highly publicized poll from CBS/New York Times, which resampled registered voters from a previous poll in mid-April, showed women are moving in former Massachusetts Gov. Mitt Romney's direction. In that poll, Romney took the lead over President Obama among female registered voters — they support Romney over Obama by 44 to 42 percent in that poll.
h/t Washington Post
Have a tip we should know? tips@mediaite.com