Dem Congresswoman: 'Only Reason' I'd Vote to Strike Syria Would Be 'Loyalty' to Obama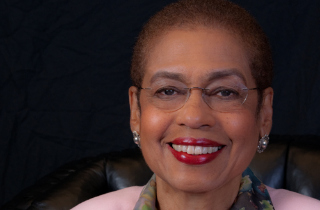 The District of Columbia's non-voting delegate to Congress says that because of her uncertainty about striking Syria, the only reason she would see herself voting to authorize military action would be out of "loyalty" to a fellow Democrat in President Obama.
Speaking with Bill Press this morning, Del. Eleanor Holmes Norton (D-DC) explained her belief that a response to Syria's use of chemical weapons is necessary; however, she is unsure whether that needs to be done militarily. "I can't believe that the only way to address it is a slight bombing which will somehow punish somebody or deter somebody," she said.
Asked whether the president would be justified in taking action even after Congress potentially votes down his proposals, Norton said: "No, oh boy, no. I think it'll be like the red line trap. He said if the red line you cross it. I think once you say, 'I'm going to Congress,' you can't say, 'Okay, I'm going to do it anyway.'"
As D.C.'s delegate to Congress, Holmes is unable to actually cast a vote in the debate, but she told Press: "If [Obama] gets saved at all, I think it'll be because, it'll be because of loyalty of Democrats. They just don't want to see him shamed and humiliated on the national stage."
She elaborated: "At the moment, that's the only reason I would vote for it if I could vote on it."
Listen below, via The Bill Press Show:
[h/t
NewsBusters
]
[
photo via
]
— —
>> Follow Andrew Kirell (@AndrewKirell) on Twitter
Have a tip we should know? tips@mediaite.com