Dem Rep Ted Lieu: Trump's Tweets on McCabe 'Gift That Keeps on Giving' to Mueller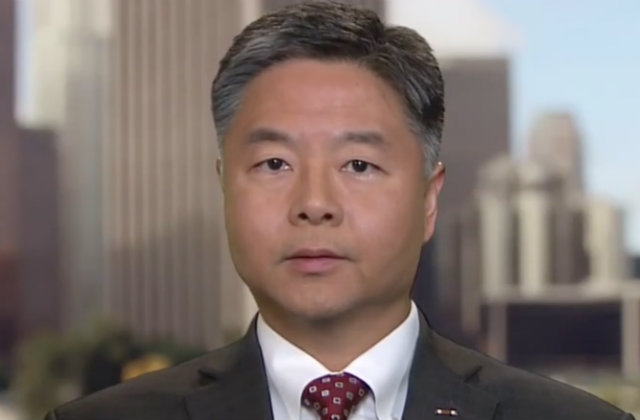 In recent days, President Donald Trump has used his Twitter account to target FBI Deputy Director Andrew McCabe. With Congressional Republicans and Fox News commentators publicly criticizing the FBI official and accusing him of bias against the president, Trump has ridiculed McCabe with numerous rage tweets.
Hours after Trump tossed another McCabe tweet out, claiming the soon-to-retire deputy director's wife received money from a "Clinton Puppet," a Democratic lawmaker answered back. Rep. Ted Lieu (D-CA) tweeted that Trump's McCabe tweets could come back to bite him when it came to Special Counsel Robert Mueller's investigation.
.@POTUS has tweeted quite a bit about career FBI official Andrew McCabe, who could be called as a witness against Trump in an Obstruction of Justice case. Trump's Twitter feed is the gift that keeps on giving. Merry Christmas Robert Mueller. pic.twitter.com/gIG0LIhSoQ

— Ted Lieu (@tedlieu) December 24, 2017
As you can see in the tweet above, Lieu said that McCabe could be used as a witness against Trump and that the president's Twitter feed "is the gift that keeps on giving." In recent Congressional testimony, McCabe stated that fired FBI Director James Comey told him about conversations with the president shortly after they occurred. It is being reported that McCabe confirmed he was told by Comey that Trump demanded a loyalty pledge from the ex-FBI chief.
Lieu has been a very vocal Trump critic over the past year and has used his Twitter account to tweak the president and White House. This recently led to White House Press Secretary Sarah Huckabee Sanders lashing out at the California lawmaker, unironically calling on him to "spend less time tweeting."
[image via screengrab]
—
Follow Justin Baragona on Twitter: @justinbaragona
Have a tip we should know? tips@mediaite.com