Deputy AG Rosenstein Reportedly Told Trump Last Week He's Not Target of Mueller Probe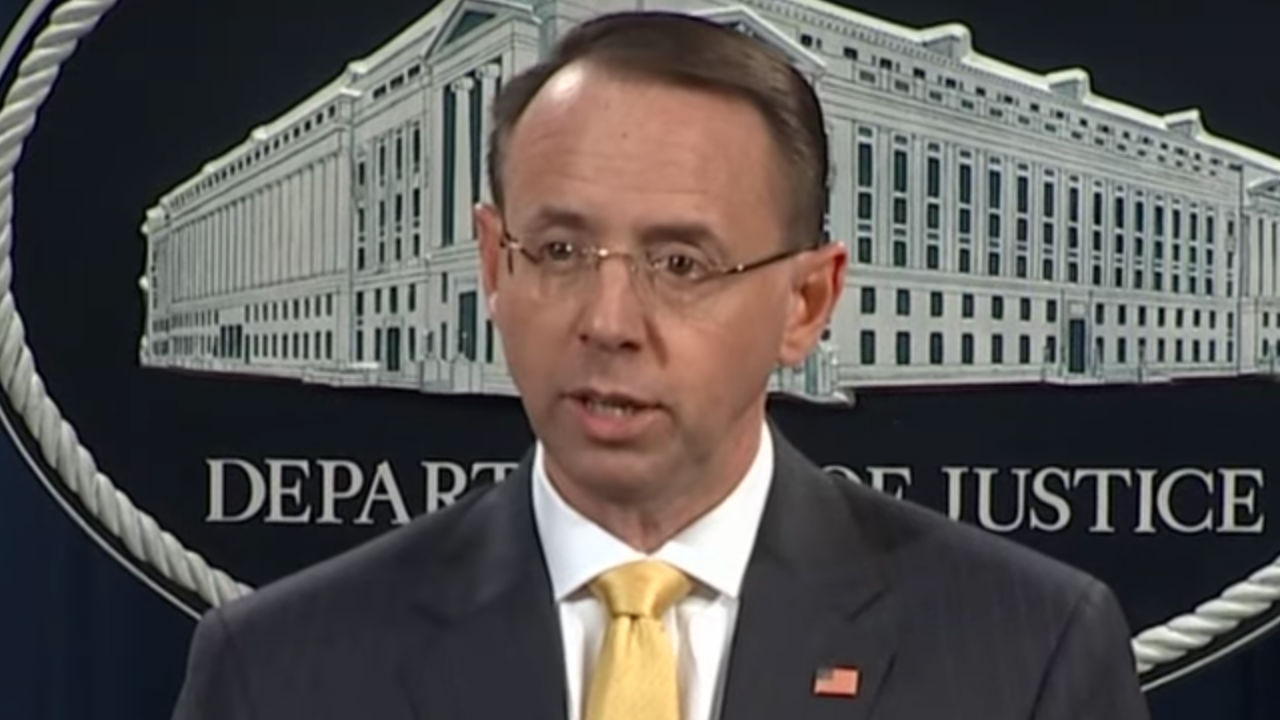 Deputy Attorney General Rod Rosenstein assured President Donald Trump he is not being targeted in any way by Special Counsel Robert Mueller's probe, sources told Bloomberg.
Rosenstein gave the guarantee in a White House meeting with the president last Thursday, raising the discussion of the Mueller investigation on his own. Following the meeting's conclusion, Trump reportedly told his advisers he's not interested in firing Rosenstein or Mueller, since he isn't being targeted. One person told Bloomberg that the president wanted to avoid making any moves that would prolong the investigation.
It's an about-face for Trump, who previously railed against the investigation with such force that it was widely believed Mueller and Rosenstein would be ousted. Growing concerns over possible terminations even led certain lawmakers to argue for the passing of protective legislation for Mueller to safeguard his position.
While Rosenstein says Trump isn't a focus of the investigation, it's possible Mueller could make him one later on, one U.S. official familiar with the probe said, according to Bloomberg.
Likewise, Trump hasn't totally nixed the idea of firing the duo in the future. However, Attorney General Jeff Sessions has already openly stated he would be shocked if the president removed Mueller.
[Image via screengrab]
Follow Amy Russo on Twitter: @amymrusso
Have a tip we should know? [email protected]