Dianne Feinstein: FBI Should Investigate Kavanaugh Allegation Before Senate Moves Forward on Confirmation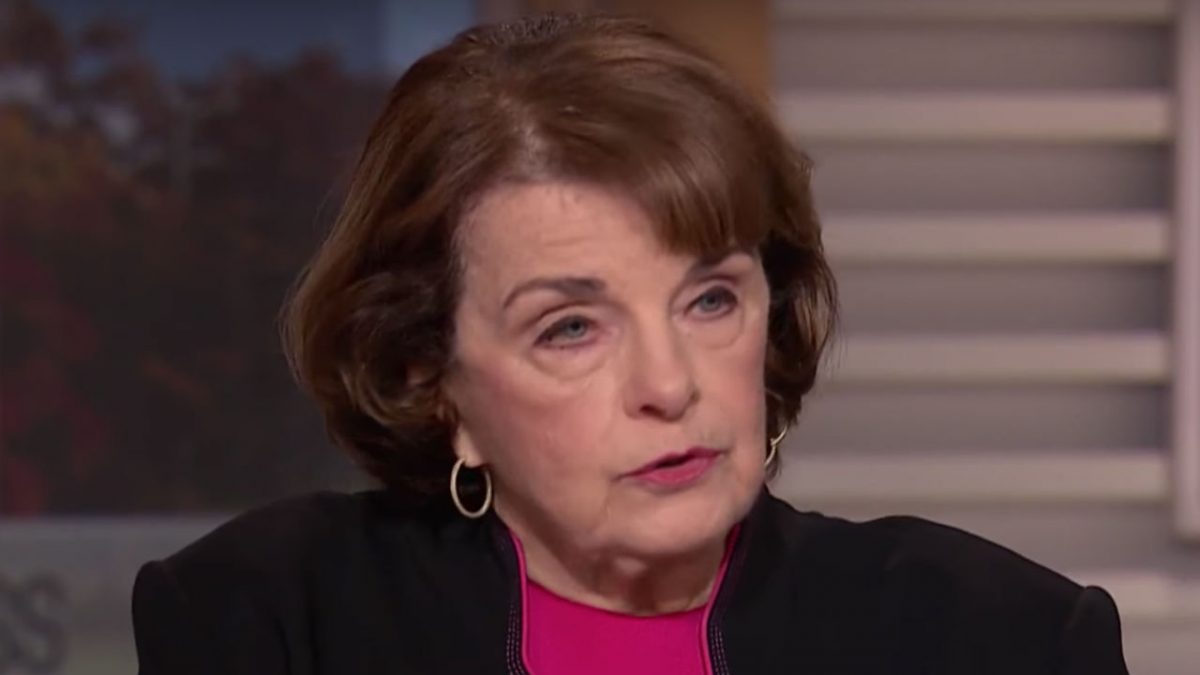 Dianne Feinstein, the senator who had received the letter weeks ago from the woman with a serious sexual misconduct allegation against Brett Kavanaugh, reacted today to the accuser coming forward.
Christine Blasey Ford spoke to The Washington Post and said Kavanaugh assaulted her.
"I thought he might inadvertently kill me," she said. "He was trying to attack me and remove my clothing."
Both Kavanaugh and his former classmate Mark Judge denied the allegation, and the White House referred the Post to Kavanaugh's earlier denial when asked for comment on Ford coming forward.
The Post report says Feinstein received the letter in July. Ford lawyer Debra Katz told the Post "she believes Feinstein honored Ford's request to keep her allegation confidential, but 'regrettably others did not.'"
Last week Feinstein said in a statement, "I have received information from an individual concerning the nomination of Brett Kavanaugh to the Supreme Court. That individual strongly requested confidentiality, declined to come forward or press the matter further, and I have honored that decision. I have, however, referred the matter to federal investigative authorities."
Feinstein has a new statement out this afternoon saying the Senate should not take action on confirming Kavanaugh until the FBI investigates:
It has always been Mrs. Ford's decision whether to come forward publicly. For any woman, sharing an experience involving sexual assault––particularly when it involves a politically connected man with influence, authority and power––is extraordinarily difficult.

From the outset, I have believed these allegations were extremely serious and bear heavily on Judge Kavanaugh's character. However, as we have seen over the past few days, they also come at a price for the victim. I hope the attacks and shaming of her will stop and this will be treated with the seriousness it deserves.

I support Mrs. Ford's decision to share her story, and now that she has, it is in the hands of the FBI to conduct an investigation. This should happen before the Senate moves forward on this nominee.
[image via screengrab]
Have a tip we should know? tips@mediaite.com
Josh Feldman - Senior Editor