DIET IN THE WHITE HOUSE? Trump Reportedly Hasn't Been Seen With a Hamburger in Weeks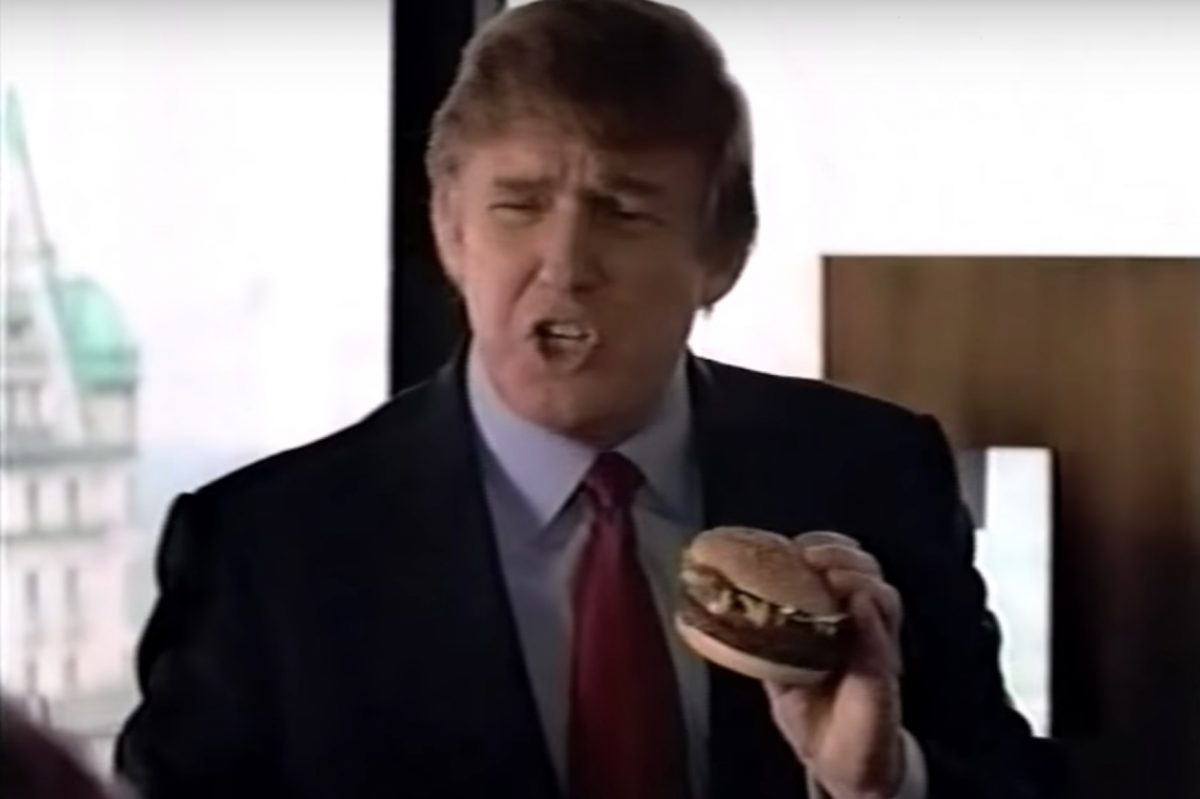 President Donald Trump's legendary diet of varying mounds of garbage is well-documented: he reportedly shuns non-chain restaurants (to avoid getting poisoned, of course), opting instead for a selection of McDonald's, KFC buckets, and enough Diet Coke to fill a kiddie pool.
According to legend (and Corey Lewandowski), during the 2016 campaign Trump would often go 16 hours without eating, before gorging himself on a full McDonald's meal of two Big Macs, two Filet-O-Fish sandwiches, and a small chocolate shake.
Since getting to the White House, the New York Times has reported Trump enjoys "plates of well-done steak, salad slathered with Roquefort dressing and bacon crumbles, tureens of gravy and massive slices of dessert with extra ice cream."
But according to a new report from Bloomberg, those days of gluttony have come to an end (for now).
After the White House doctor advised he cut down on the calories, Trump made changes to his diet with the aim of shedding a few pounds. That means "less red meat, more fish," per Bloomberg.
One person even told the outlet — brace yourself — that "it's been two weeks since he saw the president eat a hamburger."
From Bloomberg:
Trump weighed in borderline obese at his first presidential physical in January and his doctor, Rear Admiral Ronny Jackson, advised him to eat less fat and carbohydrates and to exercise regularly. At 239 pounds and 6 feet, 3 inches tall, Trump measured just one pound below obese under guidelines issued by the Centers for Disease Control and Prevention.

Trump so far has embraced the new regimen, giving aides the impression he feels he is thriving on his new diet, they said.

Still, he is allowing himself indulgences. He ate bacon at breakfast one day this week.
Perhaps Trump's newfound feeling of invincibility explains his abrupt decision to send the U.S. careening towards a global trade war?
[image via screengrab]
—
Follow Aidan McLaughlin (@aidnmclaughlin) on Twitter
Have a tip we should know? [email protected]
Aidan McLaughlin - Editor in Chief