Director on Outrage Over Reagan Alzheimer's Film: 'Scary Messages Left at Our Office'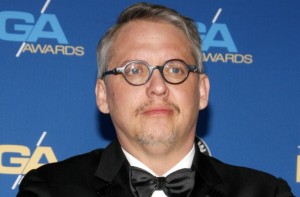 Acclaimed director Adam McKay was attached to that now-controversial film about Ronald Reagan and Alzheimer's, and he spoke out today about how out-of-hand the backlash got.
A couple of weeks ago, it was reported that Will Ferrell was circulating a project about Reagan dealing with Alzheimer's and an intern trying to convince Reagan he's an actor playing the president. There was great outrage about the idea of an Alzheimer's comedy, and Ferrell backed out.
Well, McKay––who recently won an Oscar for The Big Short and has collaborated on tons of projects with Ferrell––spoke out to The Daily Beast about the outrage and how he thinks it was way overblown.
He said that in a desire for clicks and hits, news outlets went to town freaking out about it without truly understanding what the film was about:
"I kept saying when that story snowballed, 'Is there anyone who really thinks Will Ferrell would make a comedy about a horrible disease like Alzheimer's?' In a million years no one would do that!" he continues. "You'd have people on the left and right coming after you. I think it's more about the deification of Ronald Reagan, where you can't go near the subject of Ronald Reagan."
And he revealed that it was "scary" for him in the wake of all that.
McKay said, "There are some scary people out there who respond to stuff like that. There were scary messages left at our office. Stuff like, 'How dare you say anything bad about Ronald Reagan, you better watch your back.'"
[image via Tinseltown/Shutterstock]
— —
Follow Josh Feldman on Twitter: @feldmaniac
Have a tip we should know? tips@mediaite.com
Josh Feldman - Senior Editor