DNC Staffers Asked Each Other If There's a 'F*ck You Emoji' for 'This Fox News A**hole'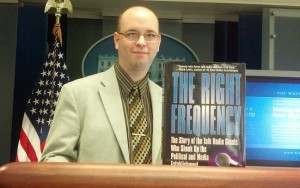 Hidden among the latest trove of leaked DNC emails were a couple of gems that were of particular interest to me. In emails between DNC Communications Director Luis Miranda and his staffers, they engaged in some rather candid joking about a reporter asking for comment about Donald Trump's attacks on Hillary Clinton. Although they never responded to the reporter, they did manage to have some fun with each other at his expense:
From: Miranda, Luis
Sent: Friday, May 13, 2016 2:15 PM
To: DNC Press; Paustenbach, Mark Subject:
RE: Question on Donald Trump's "Enabler" Attack on Sec. Clinton

Is there a Fuck You emoji?
That elicited a hearty e-laugh, as I'm sure this follow-up update to Press Secretary Mark Paustenbach did as well:
The asshole from fox emailed us again.

I did some research and there's still no "fuck you" emoji, unfortunately.

Rachel
As it happens, though, that "asshole from Fox" is a good friend of mine, despite the terrible job he's forced do, and he was freelancing for FoxNews.com. He's Fred Lucas, longtime White House correspondent for a string of conservative outlets, and author of Tainted By Suspicion. He's also a really nice guy, not an a-hole at all.
But that's par for the course for how press aides talk about reporters behind their backs, even ones they like. What's aggravating is knowing that after all that, they didn't even give Fred a canned statement (the Clinton campaign did). You can call me whatever you like as long as you bring me a quote.
Have a tip we should know? tips@mediaite.com