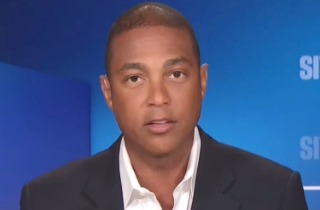 CNN's Don Lemon said Tuesday on The Tom Joyner Morning Show that the NFL and and NFL fans should learn from the University of Missouri football team, who helped oust their university's president by refusing to practice.
"The NFL has a lot to learn from what I call those young, brave football players at Mizzou who put their futures and careers on the line and stood up for what they believed in," Lemon said.
"What does the NFL believe in? I say that because for me, it was very uncomfortable to watch the Cowboys/ Eagles game on Sunday night, and it had nothing to do with football. It all had to do with what allegedly took place off the field a year and a half ago," he continued.
Lemon was referring to the domestic assault arrest and suspension of former Carolina Panthers player Greg Hardy, who was suspended for ten games after allegedly assaulting his girlfriend. But the Players Association appealed that decision, and got the suspension shortened to four games, after which Hardy was scooped up by the Cowboys.
"Are four games enough for what we see on those photographs?" Lemon asked. "According to reports, the Players Association and the arbitrator saw those pictures and made the decision to keep Hardy in the league and off the field for only four days."
"If you don't believe Hardy should be back on the field then perhaps you only have yourself to blame. As long as you watch and cheer in the stadium, or buy beer and wings in the sports bar, or put money into buying jerseys or playing fantasy leagues, perhaps, just perhaps, you only have yourself to blame."
Listen above, via The Tom Joyner Morning Show.
[Image via screengrab]
——
>>Follow Alex Griswold (@HashtagGriswold) on Twitter
Have a tip we should know? tips@mediaite.com