'Doomsday Clock' Moves Closer to Midnight Thanks to Increased Probability of Nuclear Apocalypse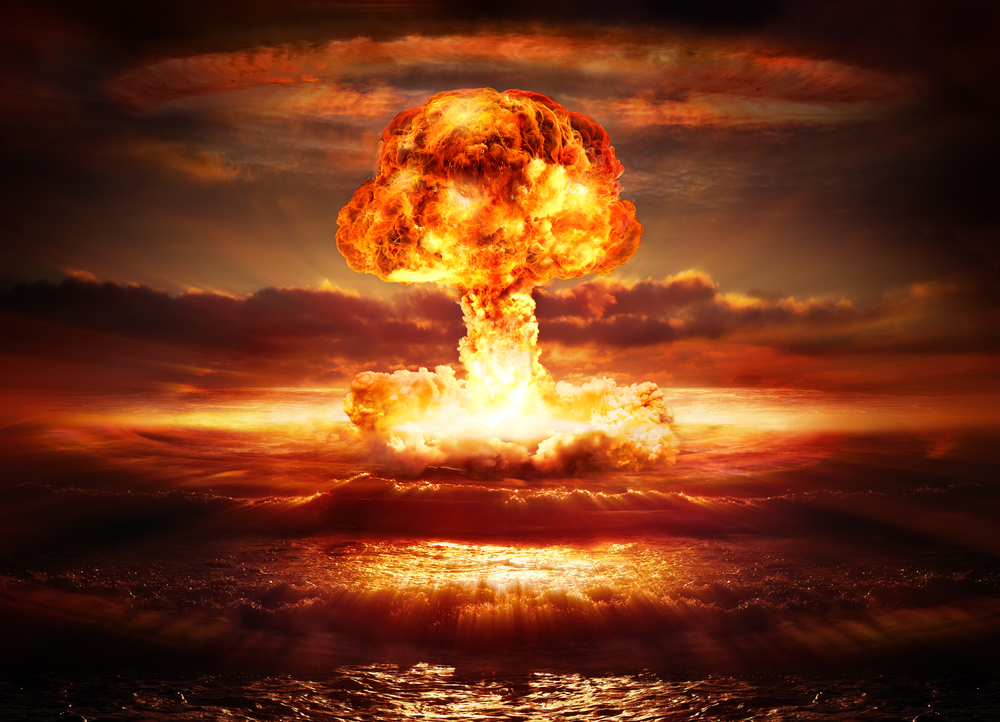 The Bulletin of Atomic Scientists has announced that they are moving their "Doomsday Clock" 30 seconds closer to midnight, a symbolic gesture indicating that the world is getting dangerously close to the point of complete destruction.
The nuclear scientists held a press conference this morning where they announced that the clock currently stands at 2 minutes to midnight. The last time the clock was so close to the "point of annihilation" was 1953, when the U.S. and the Soviet Union were testing hydrogen bombs during the Cold War.
"It is with considerable concern that we set the time of the 2018 doomsday clock and offer a plea to rewind the doomsday clock," CEO Rachel Bronson said according to WIRED. "To call the situation dire is to understate the danger."
The clock was conceptualized by nuclear physicists in the aftermath of the Manhattan Project in 1947. For over 70 years, the science and academic society has used it as an unofficial barometer to evaluate how the planet is effected by developments in fields like technology, politics, climate change, and international conflict. The closer the clock gets to midnight, the more likely it is that Earth stands on the precipice of nuclear war or similar global calamity.
The clock moved forward last year in response to rising nationalism and international concerns caused by Donald Trump's election to the presidency. The Bulletin said that their concerns about Trump not only came to pass in 2017, but they are now worried the world will be destabilized by increased nuclear proliferation and tensions with countries like Iran, North Korea, and Russia.
From the group's statement.
"International diplomacy has been reduced to name-calling, giving it a surrealistic sense of unreality that makes the world security situation ever more threatening. In 2017, world leaders failed to respond effectively to the looming threats of nuclear war and climate change, making the world security situation more dangerous than it was a year ago—and as dangerous as it has been since World War II"
[Image via Shutterstock.com]
— —
>> Follow Ken Meyer (@KenMeyer91) on Twitter
Have a tip we should know? tips@mediaite.com