Edward Snowden In Live Chat: 'Truth Is Coming,' 'Jailing Or Murdering Me' Won't Stop Revelations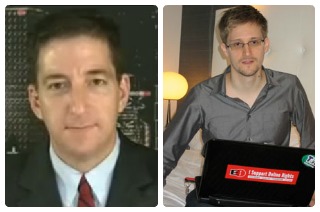 The Guardian hosted a live discussion with NSA leaker Edward Snowden on Monday. Asked by The Guardian journalist Glenn Greenwald why he chose Hong Kong to reveal details about American intelligence gathering practices, Snowden said he could not receive a fair trial in the U.S. The NSA leaker added that his imprisonment or murder would not end the stream of revelations about American intelligence methods. "The truth is coming," Snowden said.

"Why did you choose Hong Kong to go to and then tell them about US hacking on their research facilities and universities?" Greenwald asked.
"First, the US Government, just as they did with other whistleblowers, immediately and predictably destroyed any possibility of a fair trial at home, openly declaring me guilty of treason and that the disclosure of secret, criminal, and even unconstitutional acts is an unforgivable crime," Snowden asserted.
"That's not justice, and it would be foolish to volunteer yourself to it if you can do more good outside of prison than in it," he continued.
RELATED: Edward Snowden's Father Speaks Out To Fox About Media 'Misinformation,' Asks Son To Stop Leaking
"How many sets of the documents you disclosed did you make, and how many different people have them?" Greenwald inquired. "If anything happens to you, do they still exist?"
"All I can say right now is the US Government is not going to be able to cover this up by jailing or murdering me," Snowden insisted. "Truth is coming, and it cannot be stopped."
Read the live chat via The Guardian
> >Follow Noah Rothman (@NoahCRothman) on Twitter
Have a tip we should know? tips@mediaite.com