Edward Snowden Skeptical of Russia Collusion: Trump Can't Even Finish a Sentence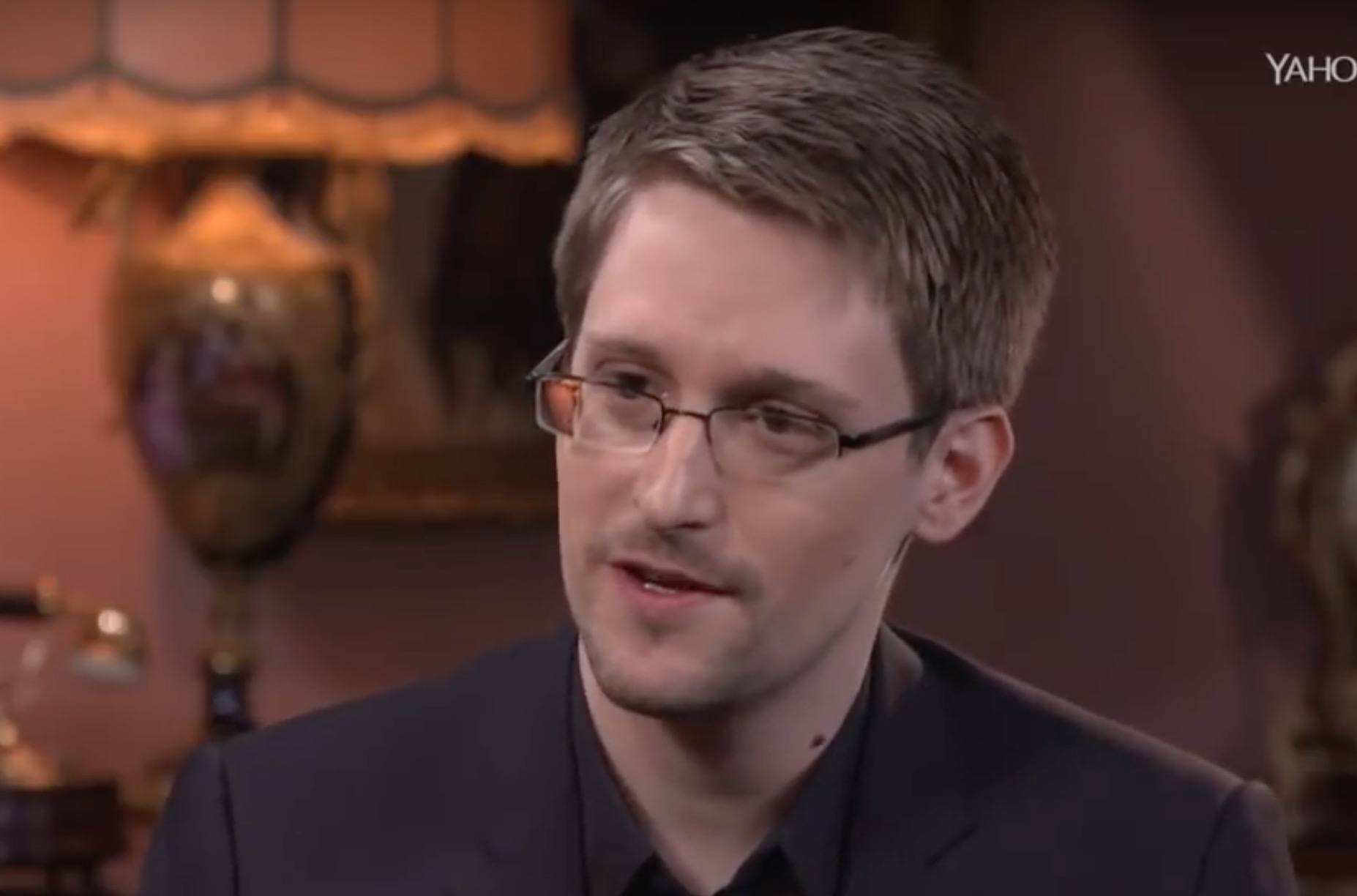 Edward Snowden doesn't think Robert Mueller will be able to prove Donald Trump colluded with Russia, mostly because he claims Vladimir Putin knew Trump was too chaotic and verbose to involve in something as delicate and secretive as swinging the 2016 election.
The NSA whistleblower recently gave an interview to The Intercept, where the conversation gravitated around online privacy and the Trump-Putin dynamic. After Snowden discussed the connotations of Cambridge Analytica's data-breach scandal, he expressed his view that people are putting too much hope in the idea of Mueller finding absolute proof of a Trump-Putin international conspiracy.
From the interview:
"I think people are asking for too much when they hope that the Mueller investigation is going to come up with kind of a smoking gun and say, "Yes! Vladimir Putin, Donald Trump, in the hotel room with the piss tape!" You know that's not how the world works; life is not that simple.

And to be honest, everyone who has heard Trump speak for three minutes knows he's a wrecking ball. This does not sound like the kind of person that you would want to engage in some kind of complicated Manchurian Candidate, when, you know, the guy can't even remember what he was going to say at the end of a sentence."
The statement from Snowden is interesting when one considers how Trump has called for his punishment for years in statements like this one:
Like it or not, Edward Snowden is a SPY and should be tried as a SPY! He has stolen invaluable information and damaged us with other nations

— Donald J. Trump (@realDonaldTrump) May 27, 2014
Snowden went on to say that Trump constantly comes up with policies that can benefit Russia because "it seems clear that there is no one in this world he loves more than the Russian president." Since the White House has been trying to crack down on leaks recently, Snowden also shared some thoughts on the hypothetical blow-up that would happen if a whistleblower were to repeat his actions and release a massive Trump Administration leak.
You can listen to the interview here (start at 8:25).
[Image via screengrab]
— —
>> Follow Ken Meyer (@KenMeyer91) on Twitter
Have a tip we should know? tips@mediaite.com