Eric Bolling Rips National Enquirer For Going After Jeff Bezos: 'Hacksters Distributing News Porn'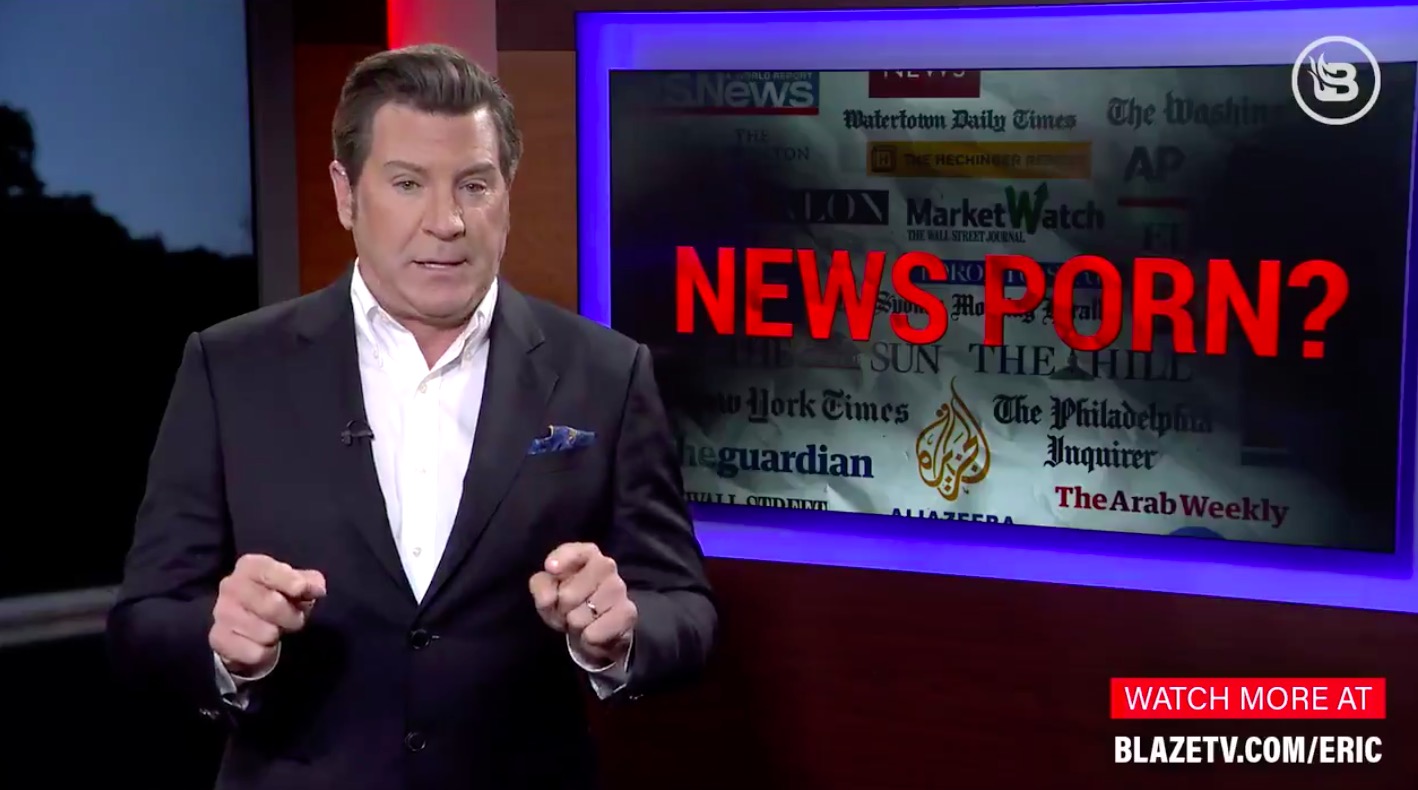 BlazeTV host Eric Bolling ripped the "hacksters" at the National Enquirer after Amazon CEO Jeff Bezos accused the tabloid of blackmailing him with intimate photos.
"If reading Jeff Bezos's private texts or seeing his private parts has no other purpose than a momentary voyeuristic thrill, then these men and women aren't journalists, they are simply proving they are hacksters distributing news porn — no better than Larry Flynt," Bolling argued at the end of a lengthy monologue on his show Wednesday.
Previously in the segment, Bolling said the National Enquirer — whose publisher, David Pecker, is a longtime ally of Trump's — did nothing "good for America" with their coverage of Bezos' affair and alleged threats against the billionaire founder of Amazon. The BlazeTV host also hit at Bezos for publishing a retort to the tabloid.
"Its news porn, on both sides," he added. "I'm humbly certain it's not what the founding fathers had in mind when drafting the First Amendment of the Constitution."
"What common good do we derive from exposing Jeff Bezos's private texts?" Bolling asked. "The answer is simply none."
Last week, Bezos published a post explaining his battle with the National Enquirer, explaining that, "Rather than capitulate to extortion and blackmail, I've decided to publish exactly what they sent me, despite the personal cost and embarrassment they threaten."
The National Enquirer's parent company American Media Inc. responded by insisting they "acted lawfully" in their reporting on Bezos.
Watch Bolling's segment below, via BlazeTV.
What will American journalism stand for going forward?

The MSM's obsession with "gotcha journalism" is ruining lives and families by focusing on entertainment—not the common good.

"It's news porn—on both sides," @ericbolling says.

Watch more ===> https://t.co/i7H0MRu2sX pic.twitter.com/Zaz0wSiqD4

— BlazeTV (@BlazeTV) February 13, 2019
Have a tip we should know? tips@mediaite.com