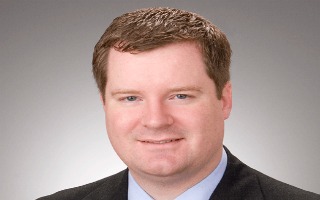 Red State.com blogger and CNN contributor Erick Erickson recently discussed his "SWAT-ting" attack in detail on CNN. Today, in a post on Red State, Erickson released the audio of the spoofed 911 call that provoked an armed police response to his house.

RELATED: CNN's Don Lemon Questions Erick Erickson About 'Swatting' Attacks On Conservative Bloggers
Erickson became the latest target of "SWAT-ting" on May 27. In a "SWAT-ting" attack, the attacker spoofs a target's home phone number and places a call to police saying that they have committed a murder or act of gun-related violence. The objective of these attacks being to get police to make an armed response to the target's home.
Erickson's "SWAT-ting" call follows this recent pattern. In the call, an unidentified individual says that he has shot his wife and will "shoot someone else soon."
911 Operator: Bibb County Sheriff's Department. How may I help you?
Caller: I would like to, uh, turn myself in.
911 Operator: Come down to the LEC…
Caller: I can't come down there right now.
911 Operator: Alright then, sir. Just, whenever you decide to…
Caller: I shot my wife, so…
911 Operator: You just shot your wife?
Caller: I think I can come down there.
911 Operator: Where's your wife at now?
Caller: … she's dead now.
911 Operator: You just shot your wife and she's dead and you don't know where she's located at?
Caller: Well, I know where she's located.
911 Operator: What's your phone number, sir?
Caller: I don't know. I guess you're going to have to find out. I'm gonna — going to shoot someone else soon. [hangs up]
Erickson included in his latest post an open letter to Attorney General Eric Holder in which 80 members of the House of Representatives urged the Justice Department to open an investigation into the new tactic that is exclusively targeting conservative bloggers.
Listen to the 911 call audio below via Red State.com:
Follow Noah Rothman on Twitter
Podcast: Play in new window | Download
Have a tip we should know? tips@mediaite.com